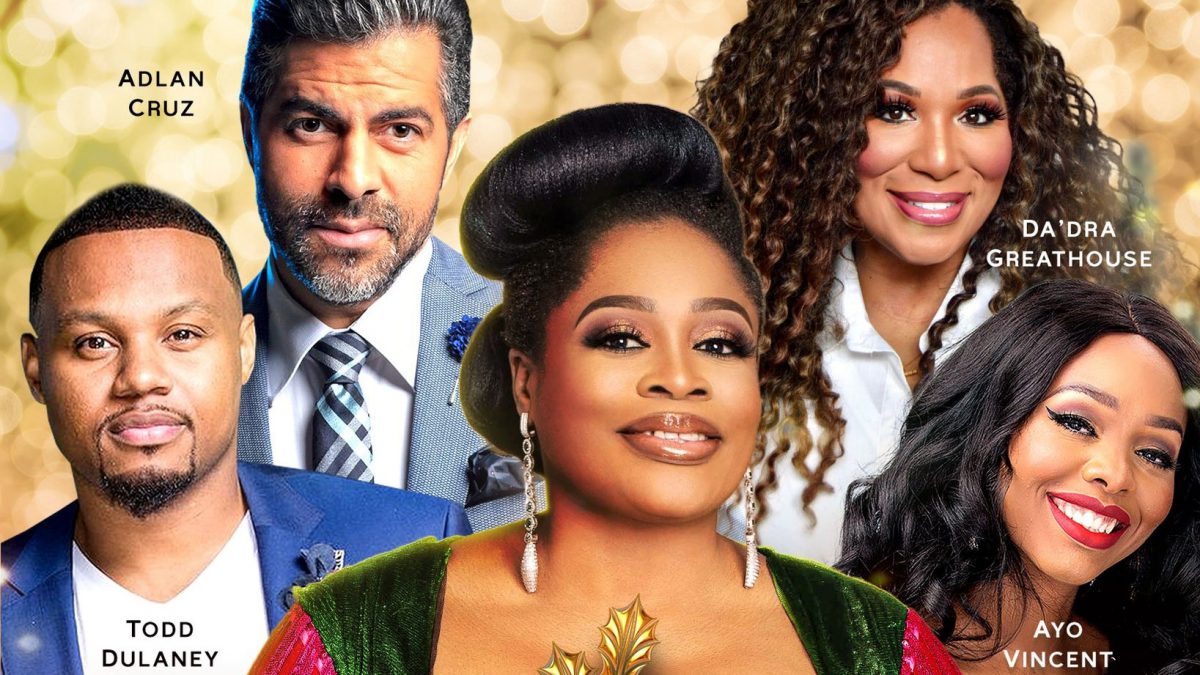 Get your tickets: Sinach announces Christmas concert
Abraham Cuch, 2 years ago
0
3 min

read
1525
The Nigerian gospel singer Sinach is doing a special Christmas concert in Lekki, Lagos, Nigeria on December 12th with Todd Dulaney, Adlan Cruz, Ayo Vincent and Da'Dra Greathouse.
The show takes place at the Monarch Events Centre at 6 PM, and you can secure your tickets on Sinach's website now.
Sinach recently returned to the stage in the United States, where she held four concerts in October.
The American tour took her to Houston, Boca Raton, Dallas and San Bernadino with a number of special guests, including Jekalynn Carr, Dee Jones, Da'Dra Greathouse, Jared Reynolds, Lihle Adeyemi, Pastor Gregory Toussaint, Pastor Jonathan Miller and Pastor Satana Mackin.
Sinach's most recent Nigerian shows were at the end of August and the beginning of September, when she did her "5 Days of Unending Thanksgiving" concert series.
First-ever BMI Christian Award for Sinach
Sinach has had a great 2021, in which she, for instance, won her first BMI Christian Award for Song of the Year with "Way Maker."
As she received her award, she thanked Jesus, her family and her LoveWorld family.
"I want to especially thank BMI again, and I want to thank my Lord, Jesus Christ. You are the owner of my life, my Lord and savior. I want to thank you for your love and grace and favor. This could never have been possible without you. Thank you, Lord," she said and continued:
"I want to thank my family – my husband especially and our little girl. Thank you for your support, your love. I appreciate you always. And I want to thank my music team everywhere, and wherever you are, you know yourselves. Thank you so much for working so hard to make this happen."
"I want to thank my LoveWorld family. Thank you so much. This is a win for us, Africa. This is a win for everyone who has always done something, and the Lord, you do not know how far He is going to take you, but God is faithful. Thank you so much, thank you so much, this is exciting," she added.
Emerged from the LoveWorld Ministry
Sinach began singing about 30 years ago and became a choir singer in Pastor Chris Oyakhilome's Christ Embassy church.
She went on to become a worship leader in the church and released her first album, "Chapter One," in 2008.
Over the years, she has released nine additional records and won multiple awards nationally and internationally.
Her music has also crossed borders and made her famous in all parts of the world. To this date, she has performed in more than 50 countries.
Her hit "Way Maker" was called "the comfort song of the COVID-19 pandemic" by CNN Africa's Stephanie Busari, as the track was frequently used to cheer people up.
In March 2020, doctors and nurses from the Cartersville hospital in Georgia, the United States went up on the hospital's roof and sang "Way Maker" to get people in a better mood.
Related posts
You Might Also Be Interested In...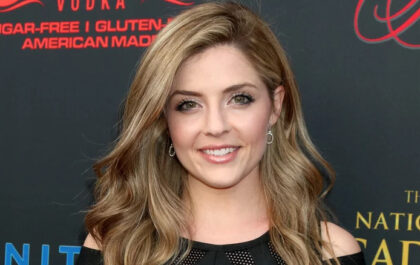 Actress Jen Lilley Explains That You Are Never Beyond Redemption
Jen Lilley bids farewell to "Days of Our Lives" after a ten-year tenure on the series. Reflecting on her role, she expressed how portraying the character imparted profound lessons on empathy and grace. Renowned for Hallmark and family movies, she also portrayed Theresa Donovan for…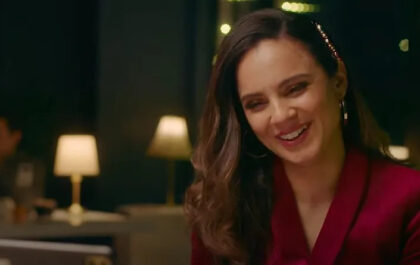 "Divine Influencer" is About Embracing Christian Values in This Current Era
Two faith-based entertainment figures collaborate in a new film "Divine Influencer." The film infuses a biblical angle into the modern concept of an "influencer." Lara Silva, acclaimed for "The Chosen," portrays Olivia, a self-absorbed influencer, in the faith-based movie "Divine Influencer." Premiered on Pure Flix,…