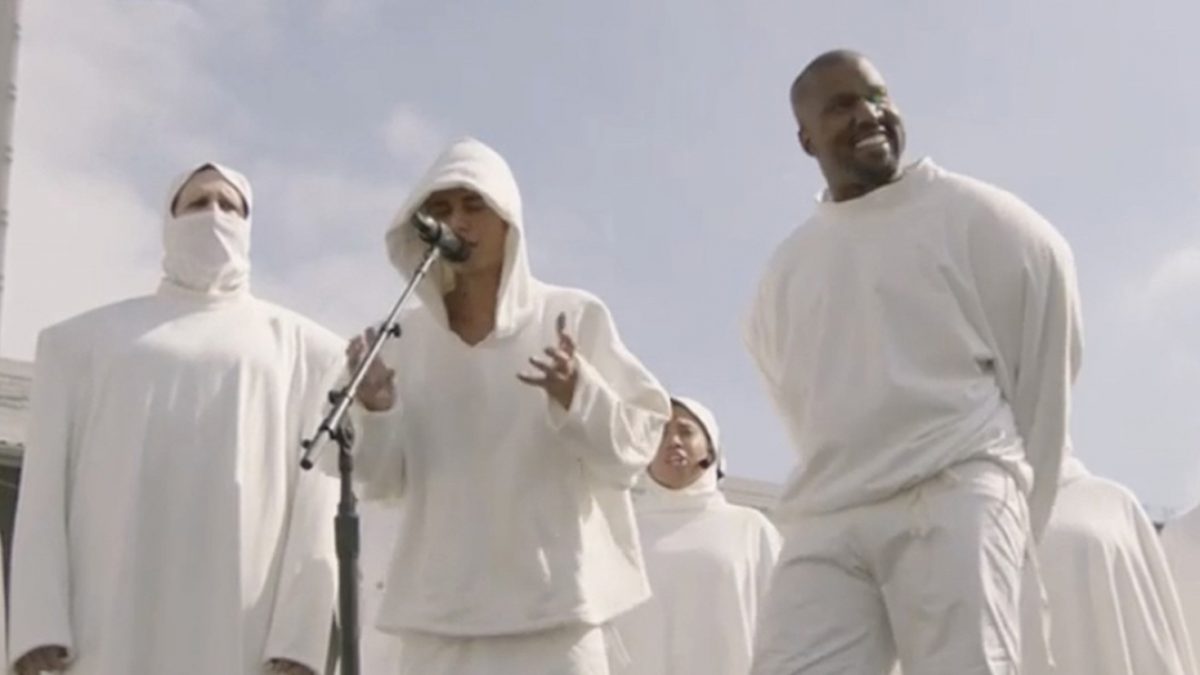 Justin Bieber leads prayer at Kanye West's Sunday Service
Abraham Cuch, 2 years ago
0
3 min

read
2090
Since 2019, Kanye West has been hosting Sunday Services with his Sunday Service Choir, and the most recent edition featured two very different artists.
The Christian singer Justin Bieber and the heavy metal singer Marilyn Manson, who is currently facing multiple lawsuits concerning sexual, physical and emotional abuse.
Kanye West collaborated with the controversial singer on his latest album, "Donda," which was released on August 29th.
At the beginning of the service, the Sunday Service Choir sang "No Child Left Behind," a song off of "Donda," as all participants wore white.
Justin Bieber subsequently led a prayer.
"Thank you for your forgiveness, thank you for your Holy Spirit that dwells in us, thank you for your majesty. God, thank you for your people… Wrap us with your love, show us who you are… Thank you, Jesus. We cast out any demonic activity that would try to steal our peace today or steal our joy," he said.
"Thank you that you never leave us or forsake us. Thank you that we could never be more loved than we are right now in this moment," Justin Bieber continued.
Watch a video from the service at the bottom of the article.
Kanye West introduced the Sunday Services in January 2019 and since then, celebrities like Paris Jackson, Kid Cudi, Courtney Love and Diplo have stopped by.
Justin Bieber's Christian messages
A few weeks ago, Justin Bieber took to Instagram to share several Christian messages.
"Good morning. Today, we wake up with new possibilities and new ways to look for the wonder that is all around us. It may feel like you have lost your wonder for life. I have good news, God is here, and He is working all things together for good. Even your mistakes. Trust that God is not mad at you. He is gracious and loving and forgives us. Sit in His presence knowing that He is in control!" he wrote in one of the posts.
"My definition of success is righteousness, peace, joy. Those things are not earned, they are a free gift. God had given those things to all of us. All you have got to do is believe it and receive it. Jesus is in control and loves you," Justin Bieber wrote in another post and continued:
"Please hear me, your relationship with God is not earned. Nothing can change how much God loves you. Jesus is a perfect father who picks up his kids every time they fall."
Tour postponed to 2022
Justin Bieber released his sixth studio album, "Justice," in March 2021 and is scheduled to promote the album on a tour next year.
The Justice World Tour was originally scheduled to kick off in 2020 and promote the album "Changes," but the COVID-19 pandemic forced the singer to postpone it.
The tour is set to begin in San Diego on February 18th, 2022 and end in Milwaukee on June 24th, 2022, taking him through the United States, Canada and Mexico.
A show in Rio de Janeiro, Brazil has been added on September 4th, 2022.
Related posts
You Might Also Be Interested In...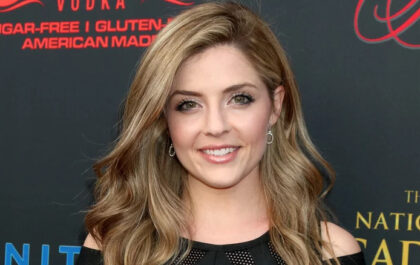 Actress Jen Lilley Explains That You Are Never Beyond Redemption
Jen Lilley bids farewell to "Days of Our Lives" after a ten-year tenure on the series. Reflecting on her role, she expressed how portraying the character imparted profound lessons on empathy and grace. Renowned for Hallmark and family movies, she also portrayed Theresa Donovan for…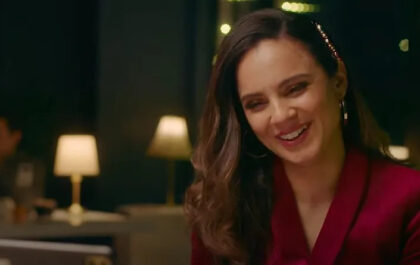 "Divine Influencer" is About Embracing Christian Values in This Current Era
Two faith-based entertainment figures collaborate in a new film "Divine Influencer." The film infuses a biblical angle into the modern concept of an "influencer." Lara Silva, acclaimed for "The Chosen," portrays Olivia, a self-absorbed influencer, in the faith-based movie "Divine Influencer." Premiered on Pure Flix,…