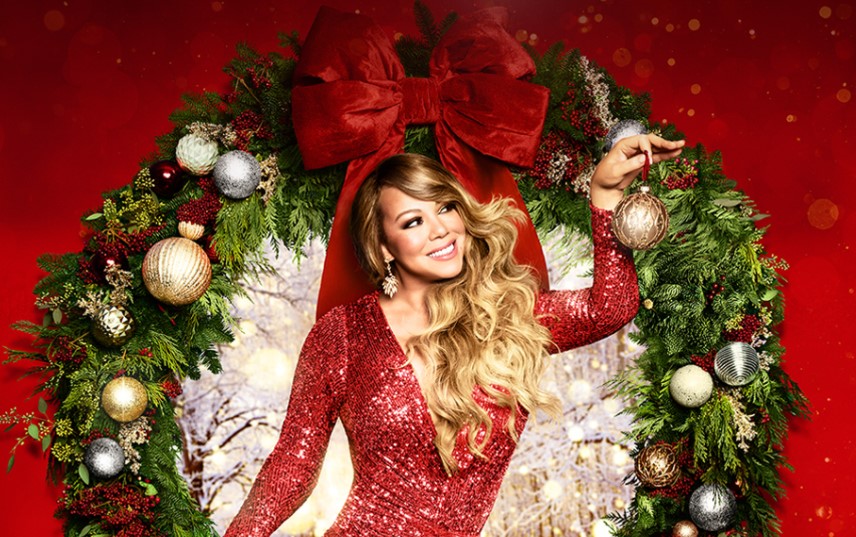 Mariah Carey, Ariana Grande and Jennifer Hudson to release Christmas song
Abraham Cuch, 3 years ago
0
3 min

read
1527
Mariah Carey is indeed the queen of Christmas music, and this year, you will not just be singing along to "All I Want for Christmas is You," but also her new holiday single, "Oh Santa!"
The track features Ariana Grande and Jennifer Hudson and will be released on Friday, December 4th with a music video.
It does not stop there. Mariah Carey will host a special Christmas show called "Mariah Carey's Magical Christmas Special" on Apple TV+ on the same day.
If you are tuning in, you are in or a star-studded treat, as Ariana Grande, Jennifer Hudson, Tiffany Haddish, Snoop Dogg, Jermaine Dupri, Misty Copleand, Billy Eichner and more will join.
In the show, Mariah Carey portrays Santa Claus' best friend and she gets tasked to save Christmas.
Apple TV+ recently released a trailer of the show, which you can watch below.
Iconic Christmas album
Since 1994, Mariah Carey has been topping the charts every Christmas with her hit "All I Want for Christmas is You," and it is her most successful song ever.
As of 2017, the track was reported to have earned $60 million in royalties, and in 2019, "All I Want For Christmas Is You" topped the Billboard Hot 100 chart for the first time, proving that the song indeed is an evergreen.
The song is from the album "Merry Christmas" from 1994, which without a doubt is one of the most iconic Christmas records ever.
Last year, Mariah Carey released a new two-disc edition of the album featuring live songs, remixes and even new Christmas songs.
Close to God
Mariah Carey recently released her memoir, "The Meaning of Mariah Carey," in which she describes her relationship with God.
In the book, she writes that her first experience with God happened after a family argument, where Mariah Carey was calmed by her great aunt, Nana Reese, who was a minister in Harlem.
"It was as if she looked directly into the essence of me. In that instance, we were not a frightened little girl and a consoling elder, but two souls ageless and equal," the singer writes in her book and continues:
"She told me, 'Don't be scared of all the trouble you see, all your dreams and visions are going to happen for you. Always remember that.' As she spoke, a warm and loving current spread out from her hand to my leg, gently coursing through my body in waves and rising up and out of the top of my head."
Mariah Carey further writes that this experience awakened her faith in God.
The experience made Mariah Carey believe that anything was possible.
"I did later learn that people called Nana Reese, a prophetess. I also learned that she was not the only healer in my lineage. Beyond all that, I believe a deep faith was awakened to me that day. I understood on a soul level, that no matter what happened to me or around me, something lived inside me that I could always call on. I had something that would guide me through any storm," she writes in the book.
Faith has continued to be a big part of Mariah Carey's life, and she describes how her faith has helped her out of several unpleasant situations.
Related posts
You Might Also Be Interested In...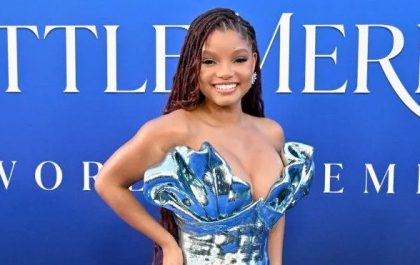 Christian values are incorporated into the "The Little Mermaid"
This week, Disney's 1989 animated classic "The Little Mermaid" made a splash at the box office. It was the fifth biggest Memorial Day weekend opening ever, with Halle Bailey being praised for starring as the titular mermaid, Ariel. The newest live-action version of "The Little…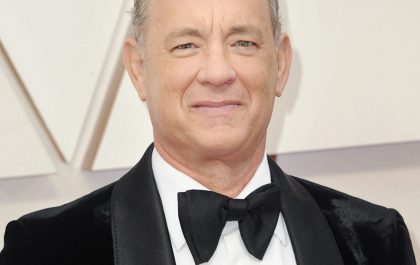 Tom Hanks credits success in life to faith in God
The Hollywood actor Tom Hanks is renowned for being a remarkably humble, down-to-earth guy, and that might be the result of him growing up in a religious setting. As a child, his parents split and remarried, each with their own religious beliefs, so as he…