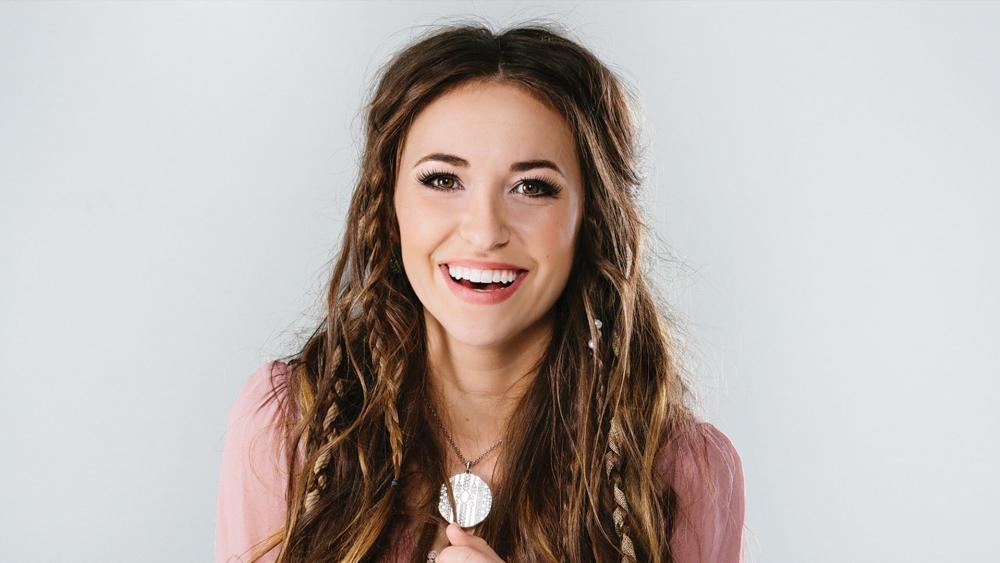 Lauren Daigle becomes first female to have five #1 on Billboard chart
Abraham Cuch, 2 years ago
0
3 min

read
1070
The Christian singer Lauren Daigle has written herself into the history books, as her single "Hold on to Me" recently topped Billboard's Hot Christian Songs chart.
That is because "Hold on to Me" is her fifth single to reach the top of Billboard's Hot Christian Songs chart, making her the first female artist ever to accomplish such an achievement.
The song was released on February 26th and as a duet with AHI on March 26th.
Lauren Daigle has previously told Apple Music what the message of the song is.
"Remember that being with each other and being there for each other and holding each other up in the worst times is what life is truly all about," she said.
"The Christmas Song," "You Say," "Back to God" and "Trust in You" are the four other Lauren Daigle songs that have reached number one on Billboard's Hot Christian Songs chart.
Returning to American Idol
In April, Lauren Daigle returned to the stage that made her famous a decade ago, American Idol.
This time, it was not to compete but to perform her song "Look Up Child" from 2018 on the popular show's "Comeback" episode.
The other performers included 10 finalists from the most recent American Idol season.
The former judge Harry Connick Jr. joined the party and sang a medley of his latest Christian release, "Alone with My Faith."
Lauren Daigle started her own music career in 2010 on American Idol, where she was cut just before the final 24 contestants. A year later, she tried again but did not make it to the Hollywood round.
The third time was her charm, as she advanced to the Hollywood round in 2012. She was cut in the first Las Vegas round, though.
Chart-topping from the beginning
Her breakthrough came in 2013 when Lauren Daigle signed a record deal with Centricity Music. Her first single was "Light of the World," which was on a Centricity Music Christmas album.
The following year, she released her debut album, "How Can It Be," which peaked at number one on Billboard's Christian Albums chart. The album also made it to the 16th spot on Billboard's Top Albums chart for all genres.
Her single, "First," reached number one on Billboard's Christian Airplay chart, where it remained for seven weeks.
"Trust in You" also made it to the number one spot and stayed there for eight weeks.
Because of the success of the "How Can It Be" album, Lauren Daigle re-released it with two new songs, acoustic versions and live performances in 2016.
60 weeks as #1
Also in 2016, Lauren Daigle released her first Christmas album, "Behold: A Christmas Collection," which featured her versions of famous holiday songs such as "Jingle Bells," "White Christmas" and "Silent Night."
"Behold: A Christmas Collection" made it to the top of the Billboard Christian Albums chart and to number 29 on the Billboard 200 chart.
In 2018, the album was re-released with three additional songs.
Lauren Daigle dropped her third album, "Look Up Child," in 2018, and it became the highest-charting Christian album since Needtobreathe's "Hard Love" made it to number two in 2016.
The first single off of the album, "You Say," reached number one on Billboard's Hot Christian Songs chart, where it spent an incredible 60 weeks, beating Carrie Underwood's previous record.
The song also topped Billboard's Christian Airplay for 17 weeks.
Over the years, Lauren Daigle has won several awards. Those include four American Music Awards, six Billboard Music Awards, 11 GMA Dove Awards and two Grammy Awards. Watch Lauren Daigle's performance of "Look Up Child" in the video below.
Related posts
You Might Also Be Interested In...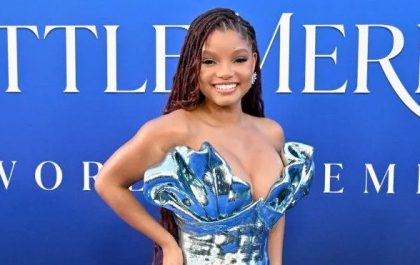 Christian values are incorporated into the "The Little Mermaid"
This week, Disney's 1989 animated classic "The Little Mermaid" made a splash at the box office. It was the fifth biggest Memorial Day weekend opening ever, with Halle Bailey being praised for starring as the titular mermaid, Ariel. The newest live-action version of "The Little…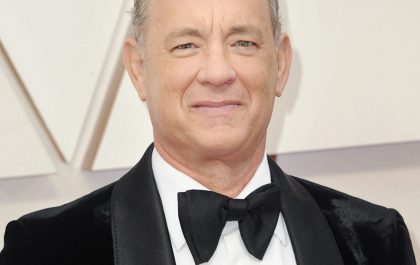 Tom Hanks credits success in life to faith in God
The Hollywood actor Tom Hanks is renowned for being a remarkably humble, down-to-earth guy, and that might be the result of him growing up in a religious setting. As a child, his parents split and remarried, each with their own religious beliefs, so as he…