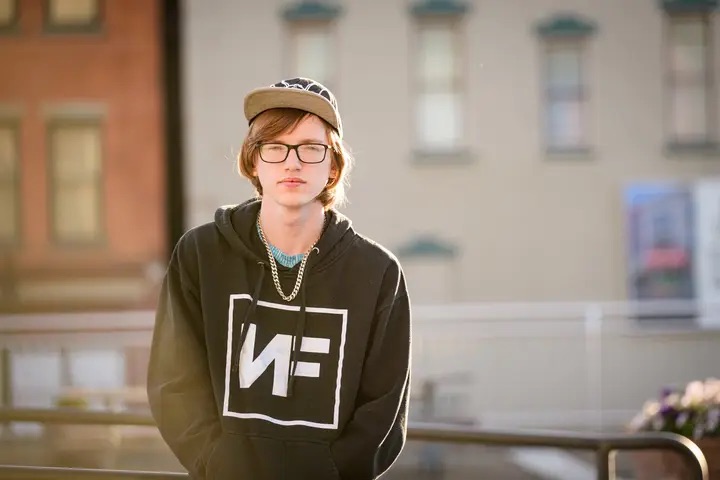 Meet Rising Star in Christian Music: Josh Atkins
Ama Williams, 1 year ago
0
3 min

read
621
It is always great to see new musical talents on the Christian scene. Josh Atkins is just sixteen years old and on the way to his senior year at Cattaraugus-Little Valley Central School. However, that did not prevent him from making a buzz on social media.
Josh Atkins had enough time to perform in over 70 shows and record two singles.
Though Atkins has much bigger plans and is going to release his first album. His debut titled "Reflections" will appear on the store shelves this fall.
Nevertheless, not everyone has to wait that long to buy the album. This Friday, July the 15th, the rapper will perform at the Reaching the Unreached festival in Buffalo under his stage name Jk. A.
The young talent wants to give a sneak peek at the album to those who attend the festival. Going to the Reaching the Unreached and supporting Jk. A is all you need to get a disc. And bring good vibes, of course.
Josh Atkins: "Music has saved my life"
Before the festival, Atkins talked with The Post-Journal about the first steps in his career and upcoming events. The boy started rapping at the age of 6–7 and released his first unofficial album in elementary school.
The album made him popular, but it was hard to keep the same-level of fame as he grew older. Two things helped Josh not become forgotten — TikTok and the help of God. Atkins says:
My career, my life, everything changed drastically because I got on TikTok, I know for a fact that God was the one pushing me to do it because it definitely got me to where I am now. 
Then, Atkins continued focusing on music more and more. He wrote songs on his own and made video clips for them. A fascinating fact — Josh released his first music video when he was eleven years old!
Performing with a stage name instead of the original one is not unusual for musicians. In the beginning, Jk. A stood for Joshua Karl Atkins, the rapper's initials. After one of the performances, Atkin's step-grandfather offered a new meaning for the name based on Revelation 3:20. This is how Jk. A becomes "Jesus Knocking? Answer!" Josh shares:
That just kinda became the theme, that I centered the music around. All the songs just kind of follow that message that he's knocking at the door. 
Music helped Atkins to overcome hard times in his life. This is what he sings about as well as about a connection with God.
To a point, I guess I could say that music has saved my life, I've struggled with mental health and music has been my way out of that… A lot of my songs are about my mental health and my journey with God. 
A debut album is a way of reflecting
"Reflections" is not just a beautiful name for the first album. Through the songs, Atkins is looking at his life, what difficulties he had in the past and what changed him.
It's basically a reflection on myself. We all have our obstacles in life that we struggle with and that's what makes us all different. 
While waiting for an official debut, it is possible to get to know Jk. A music right now. The Christian rapper has pages on Spotify and Apple music as well as a channel on YouTube. 
If you find yourself in Buffalo this Friday, it is worth attending Reaching the Unreached. Tickets are free and available here.
Related posts
You Might Also Be Interested In...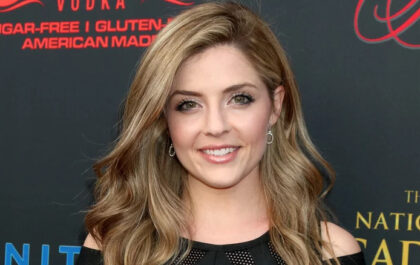 Actress Jen Lilley Explains That You Are Never Beyond Redemption
Jen Lilley bids farewell to "Days of Our Lives" after a ten-year tenure on the series. Reflecting on her role, she expressed how portraying the character imparted profound lessons on empathy and grace. Renowned for Hallmark and family movies, she also portrayed Theresa Donovan for…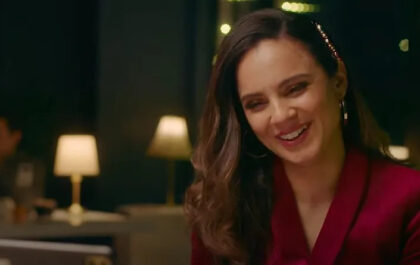 "Divine Influencer" is About Embracing Christian Values in This Current Era
Two faith-based entertainment figures collaborate in a new film "Divine Influencer." The film infuses a biblical angle into the modern concept of an "influencer." Lara Silva, acclaimed for "The Chosen," portrays Olivia, a self-absorbed influencer, in the faith-based movie "Divine Influencer." Premiered on Pure Flix,…