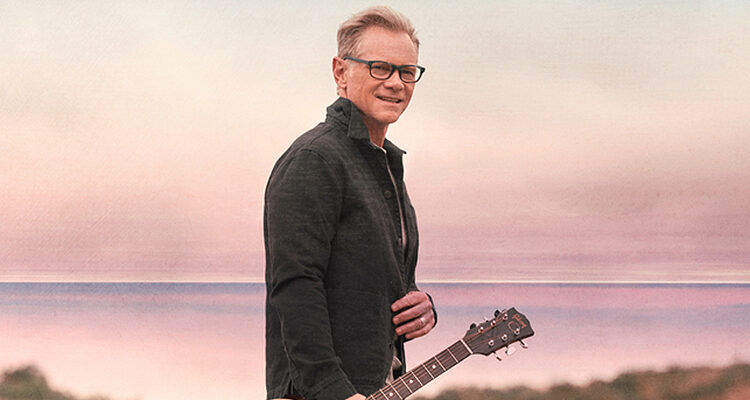 Steven Curtis Chapman: "Don't Lose Heart"
Ama Williams, 1 year ago
0
3 min

read
1288
A living legend of Christian music, Chris Curtis Chapman, released his new single titled "Don't Lose Heart". The song follows another of Chapman's works, "STILL", which marks 35 years of the musician's debut album and resignation with Provident Label Group. 
Music lovers can listen to "Don't Lose Heart" on many platforms, including Spotify, YouTube, and Apple music. Besides the song itself, there is a music video available on Steven Curtis Chapman's official YouTube channel. 
Encouraging vibes behind "Don't Lose Heart"
Chapman announced a new release on his official website last weekend. According to his words, "Don't Lose Heart" is supposed to be an anthem of hope and encouragement. The musician also praises people who have been surrounding him throughout his journey. Chapman confesses that the inspiration for the single came from the hard times he and his family have come through: 
I'm really excited to share this new song that I pray will be an anthem of hope and encouragement! There's no way I'd be where I am on this journey without the people God has put around me who have cheered me on, encouraged me in the dark valleys, and reminded me that I'm not alone. 
The lyrics encourage and uplift anyone who listens to the song. Here, God is not addressing His believers, but Chapman talks to his faith brothers and sisters. The musician sings:
When you say God help me 
You're wondering if he's even listening 
Truth is, I've wondered the very same thing 
So, you don't have to feel ashamed 
These lines say that there is no reason to hide true feelings even if they are not positive ones. When facing difficulties, we are seeking God and asking if He is still with us. This is what Chapman experienced on his own. Though these concerns are understandable, people should never lose their hope and faith in God.
A new album is on the way?
"STILL" and "Don't Lose Heart" are probably hinting at a new album by the Christian music legend. It can sound like a conspiracy theory, but it is impossible to miss the fact that both covers have the exact style. Chapman released his last studio album in 2019, so now could be a good time to work on the next release.
Moreover, the musician resigned his contract with Provident Label Group last May. The singer's official website says that "STILL" is a new release from a forthcoming project with PLG. Though there is no further information about it, there may be more new music available soon. 
Feeling the flow
2022 for Steven Curtis Chapman is a remarkable year. It is not only about 35 years since his debut album but also continuing the career that keeps glowing. The musician celebrated the anniversary of "First Hand" by resigning a contract with Provident Label Group. A new deal also marks ten years of partnership between the musician and the label.
Three months before resigning, Chapman announced a return of his US "An Evening With Steven Curtis Chapman" Spring tour. The singer traveled across the States with music full of encouragement and worship. That means Chapman's schedule was busy from the very beginning of the year.
However, one of the biggest milestones for Steven in 2022 is a "BMI Icon" title at the IBM Christian Awards 2022. IBM established this category only this year, so Chapman was the first person honored with the award. Being the first IBM Icon for Chapman is well-deserved: during his long-lasting career, the legend released 27 albums and won five Grammy awards and 59 DOVE awards. 
Related posts
You Might Also Be Interested In...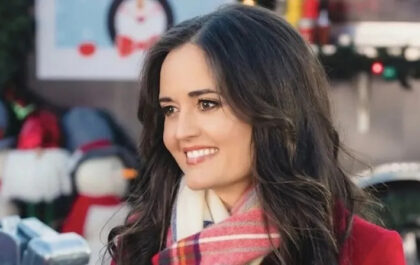 Danica McKellar: "We all get to have a personal relationship with God"
Actress and author Danica McKellar reveals that her newfound faith has reshaped her outlook on life. In Tennessee, her new home provided the church community she sought, prompting a revaluation of her ideas about Christianity. Rom-com enthusiasts acknowledge McKellar for her roles in "Great American…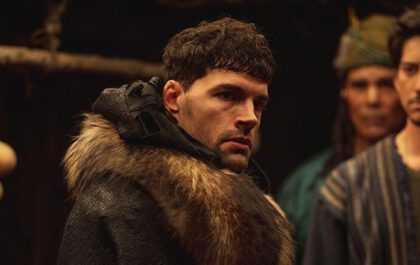 Joel Smallbone Shines in New Faith Musical, "Journey to Bethlehem"
A key performer in the recently unveiled faith-centered musical, "Journey to Bethlehem," openly conveys enthusiasm and interest in the production. He aims to deliver the gospel narrative to a new generation innovatively and distinctively. In the PG-rated film Joel Smallbone from "For King & Country" takes on the role of King…