Southern Gospel Singer Amazes America's Got Talent Judges
Ama Williams, 1 year ago
0
3 min

read
1520
Gospel music touches the very core of any listener, and here is more proof to validate that. A Southern Gospel singer appeared on America's Got Talent stage last week and gained tremendous acclaim from the audience.
Ben Waites is a 33-year-old Gospel singer and vocal coach from Nashville. He auditioned for the show ten years ago but without success. This time is different as Waites' performance earned him a strong ovation and huge acknowledgment from the judges.
Waites performed his own rendition of "True Colors" by Cyndi Lauper. His singing was so touching and soulful that it made judge Sofia Vergara cry. No doubt, the singer was selected for the next stage right away after the audition.
Glorifying God is the main motivation for the Southern Gospel Singer
Ben Waites chose "True Colors" for a reason. Originally, songwriters Billy Steinberg and Tom Kelly wanted to record the song as a piano-based Gospel ballad. For Waites, the song is about hope, and it is the main meaning of "True Colors."
The singer explained his choice to the judges:
The message of the song, I feel, is able to speak to people no matter their age, their race, their background. It's able to communicate a message of hope.
Waites shares that the main reason for his performance on AMG is glorifying God. Though the road to the stage was not easy for him, thoughts of God never let the singer give up. He told Baptist Press about this:
At the end of the day, I can only say that it's a God thing. Everything that I've done my entire career has been so heavily oriented in serving Christ and showing the love of God to as many people as I can. I looked at this as an opportunity of reaching a lot of people that I probably couldn't have on my own.
His first try to compete in the show was ten years ago, when he studied at Louisiana Christian University. Ben was not selected and did not think to try for the show again in the future.
Things started changing with the rise of TikTok. Waites once performed at a concert in the home state of Louisiana. Someone made a video of the performance and uploaded it on the popular platform. The response was unimaginable with nearly 600, 000 views in 24 hours.
This time, AGT producers could not miss the gem and reached out to Waites offering to try for the show again.
The greatest support comes from a family
Ben was born with Arthrogryposis Multiplex Congenita. The condition drastically restricts movement due to fixed or hooked joints throughout the body, including elbows, wrists, knees, and ankles.
However, Waites' family was always supportive and encouraging. Ben says that his parents were not bothered by his health condition — it was just his life. One of the lessons Waites learned from them was to do something and do it at his best if it is really what he wants to do. No excuses, no reasons to step back — only figure out what to do and how.
The family inspired Ben to pursue his dream to perform. Suddenly support from close friends and family turned into support from other people too. Receiving friendly comments was a lot for Waites. The Southern Gospel singer was so grateful for that:
The support from family and even those who have been commenting online has been overwhelming, and it truly means so much to me.
Related posts
You Might Also Be Interested In...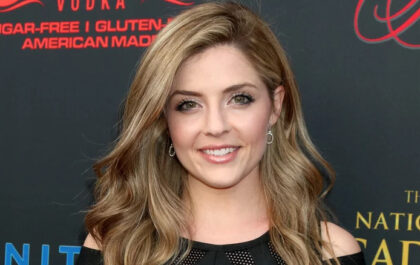 Actress Jen Lilley Explains That You Are Never Beyond Redemption
Jen Lilley bids farewell to "Days of Our Lives" after a ten-year tenure on the series. Reflecting on her role, she expressed how portraying the character imparted profound lessons on empathy and grace. Renowned for Hallmark and family movies, she also portrayed Theresa Donovan for…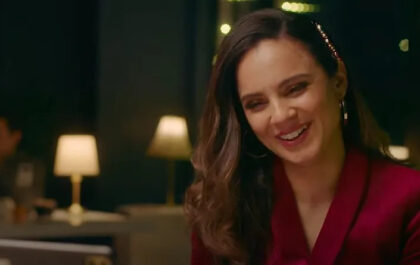 "Divine Influencer" is About Embracing Christian Values in This Current Era
Two faith-based entertainment figures collaborate in a new film "Divine Influencer." The film infuses a biblical angle into the modern concept of an "influencer." Lara Silva, acclaimed for "The Chosen," portrays Olivia, a self-absorbed influencer, in the faith-based movie "Divine Influencer." Premiered on Pure Flix,…