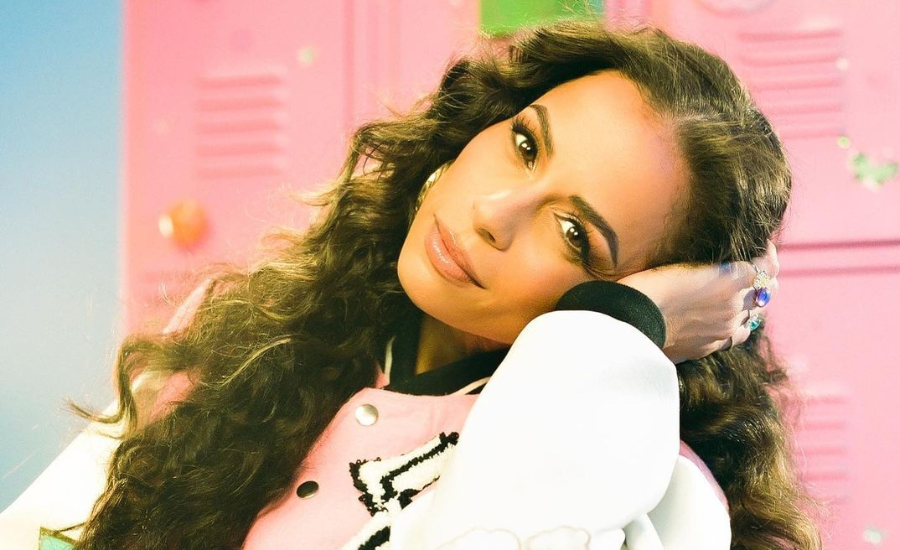 5 CCM releases to wait for this September
Ama Williams, 1 year ago
0
4 min

read
743
A fall chapter of this year is open as September takes over. This month will also bring new CCM releases to our Spotify and Apple Music playlists. 
It is time to look for new songs that will give you energy for the entire fall! For that, we have chosen five albums — from debut artists and industry veterans — which will appear on store shelves in September.
CCM debut from Evvie McKinney 
Evvie McKinney is a rising star who won the first season of "The Four: Battle for Stardom" on FOX. In the next several weeks, the artist is going to release her debut album! The record titled "Love, Evvie McKinney" will come out on September 30th.
Evvie has dropped several singles which will be likely a part of the album. One of the songs is "Church", and its sound is very light and positive. The artist seems to fill people with joy when they listen to the single or watch the music video.
Another track, "Just Like God", became popular in 2022 and peaked at No. 1 on the Billboard Gospel National Airplay Chart.
"Shout!" by Lakewood Music
A big collective of talented singers, songwriters, and musicians from Lakewood Church in Houston, Texas, are working on their second album. "Shout!" is going to appear on September 23rd.
While waiting, fans can listen to a brand-new single from the album titled "Yahweh". Alexandra Ostin said that Lakewood Music recorded this song with Travis Greene. 
Before this, the collective released another single, "Can I Get An Amen?" which also will appear on the album.
"Who I Am" by Ben Fuller
Another record that also comes out on September 23rd is "Who I Am" by singer and songwriter Ben Fuller. Like Evvie McKinney, Fuller releases an album for the first time. Those who want to pre-order a record can do so on Amazon or iTunes. There is also an option to pre-save "Who I Am" on Spotify and Apple Music.
Ben Fuller released two singles for the album — the eponymous "Who I Am" and "Chasing Rebels". There are also music videos for both songs. The singles are autobiographic like most of Fuller's music. 
In "Chasing Rebels", an artist compares himself from the past to whom he has become thanks to Jesus.  The track "Who I Am" tells a story about how the love of Christ can change lives. Fans will likely hear these songs when Fuller joins Zach Williams on the upcoming "Zach Williams Fall 22 Tour".
Zach Williams comes back with "A Hundred Highways"
If we mentioned Ben Fuller joining the "Zach Williams Fall 22 Tour", it is time to talk about the latter artist. Williams is working on the album that will be the first one in three years. The record titled "A Hundred Highways" will appear on store shelves on September 30th.
Zach Williams is a big figure in the CCM industry. The musician won two Grammys and numerous Dove Awards. Now, he is ready to reach new heights in a career with "A Hundred Highways".
In August, Williams dropped the first single for the upcoming album. The song is called "Heart Of God" and comes with a music video on YouTube.
CCM star Blanca releases "The Heartbreak And The Healing"
September 23rd is also a big date for Blanca who is releasing her third album "The Heartbreak And The Healing". The record is personal for the singer as she was working on it while going through a divorce. 14 tracks will combine pop, Latin, hip-hop, and Gospel genres.
In "The Heartbreak And The Healing", Blanca is overcoming heartbreak and discovering a new self that helps her become stronger. Fans can learn a part of this journey by listening to the singles "Even At My Worst" and "The Healing". The latter features a Grammy awardee, Dante Bowe. 
In the middle of August, Blanca released her third track from the album "Never Too Far".  The song's idea is that God is always with us despite our mistakes. In this track, Blanca also shares how she finds comfort when facing brokenness. 
As a special present to her Spanish-speaking fans, Blanco also released "Mi Sanador". The song is a Spanish version of "The Healing".
Related posts
You Might Also Be Interested In...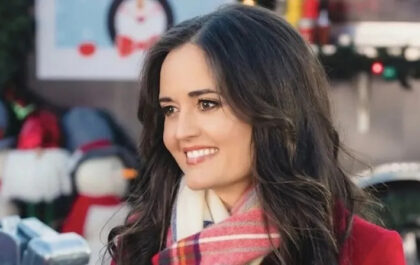 Danica McKellar: "We all get to have a personal relationship with God"
Actress and author Danica McKellar reveals that her newfound faith has reshaped her outlook on life. In Tennessee, her new home provided the church community she sought, prompting a revaluation of her ideas about Christianity. Rom-com enthusiasts acknowledge McKellar for her roles in "Great American…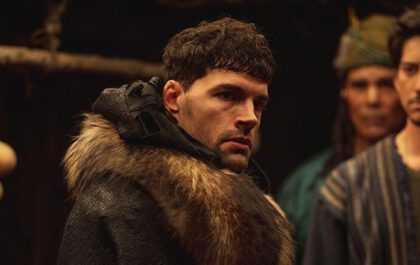 Joel Smallbone Shines in New Faith Musical, "Journey to Bethlehem"
A key performer in the recently unveiled faith-centered musical, "Journey to Bethlehem," openly conveys enthusiasm and interest in the production. He aims to deliver the gospel narrative to a new generation innovatively and distinctively. In the PG-rated film Joel Smallbone from "For King & Country" takes on the role of King…