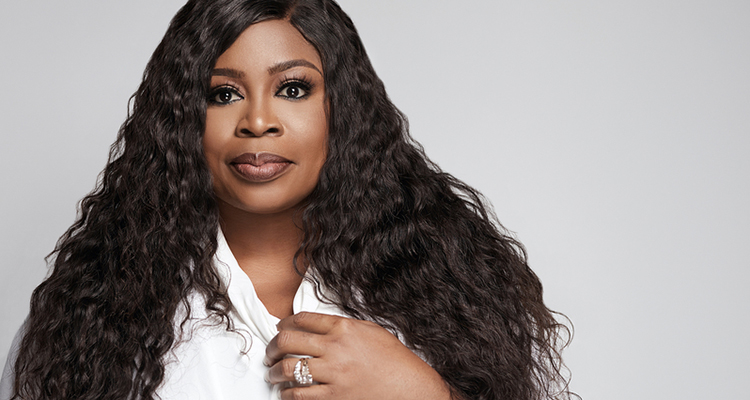 Sinach to release new single on February 13th
Abraham Cuch, 3 years ago
0
3 min

read
1757
Three weeks ago, Sinach uploaded a teaser to a new single to her Twitter account, revealing that it would be released in January.
The post included the hashtags #getready and #alreadydone which made fans speculate if one of those could be the title of the new track.
The Nigerian gospel singer ended up not releasing any song in January, but now, there is good news for Sinach fans.
"Happy new month, my friends! Get ready! February 13th #GreatestLord #sinach," she wrote on Twitter on Tuesday, February 2nd, indicating that a new single will be dropped in the middle of the month.
The tweet came with what looks like the cover of "Greatest Lord."
Riding on a wave of success
The new song will be Sinach's first release in 2021, following "All Things Are Ready," "Always Win" and "Peace in the Storm" from last year.
2020 was an extremely successful year for Sinach.
In March, she was rewarded a gold plaque from YouTube for reaching more than 1 million subscribers on the video platform. She made history with the gold plaque, as she was the first Nigerian gospel artist to achieve such an award.
Sinach's success on YouTube is also reflected in her song "Way Maker," which has been played more than 167 million times and became a hit across Africa.
That song led to her breaking another record in the spring of 2020. Sinach topped Billboard's Christian Songwriters chart for 10 consecutive weeks, and she was the first African person to do so.
The Billboard charts account for the online and physical sales, radio play and online streaming of songs released in the United States.
Since the release of "Way Maker," several other Christian artists have covered "Way Maker," and their streams and plays benefit Sinach on the chart because she wrote the song.
Among the contributing artists are Michael W. Smith, Leeland and Maranda Curtis.
Sinach among the most influential women
In 2020, Sinach also made it to Avance Media's list of the 100 most influential African women for the first time.
The company behind it is based in Ghana and compiles the list from public nominations every year. The influential women are selected from 34 African countries and are considered to be leaders and role models in various fields.
Furthermore, Sinach triumphed at the GMA Dove Awards in October when she took home the award for Song of the Year. Also here, "Way Maker" paved the way.
Sinach took to Twitter to thank her mentor, Pastor Chris, after the victory:
"Thank you to my mentor and life coach Pastor Chris Oyakhilome Sir! And my LoveWorld family! You saw it before anyone else did. My team and staff across the globe always working so hard with me. I love you all! Africa, Nigeria this is for every dreamer! God is more than enough! We will always win in Christ," she wrote.

Sinach started singing a little more than 30 years ago when she worked at and was a choir member in Pastor Chris Oyakhilome's Christ Embassy.
Later, she became a Christ Embassy worship leader and released her first album, "Chapter One" in 2008.
Since then, Sinach has released eight additional albums and won several awards, including two LIMA awards. She has also risen to fame across Africa, in the UK and the US.
Related posts
You Might Also Be Interested In...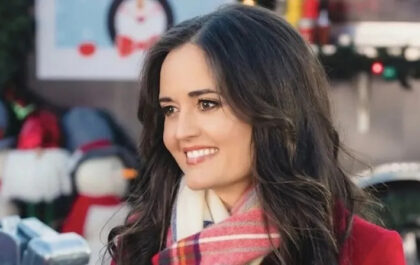 Danica McKellar: "We all get to have a personal relationship with God"
Actress and author Danica McKellar reveals that her newfound faith has reshaped her outlook on life. In Tennessee, her new home provided the church community she sought, prompting a revaluation of her ideas about Christianity. Rom-com enthusiasts acknowledge McKellar for her roles in "Great American…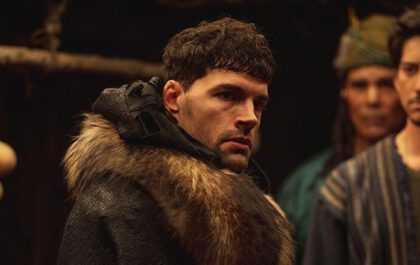 Joel Smallbone Shines in New Faith Musical, "Journey to Bethlehem"
A key performer in the recently unveiled faith-centered musical, "Journey to Bethlehem," openly conveys enthusiasm and interest in the production. He aims to deliver the gospel narrative to a new generation innovatively and distinctively. In the PG-rated film Joel Smallbone from "For King & Country" takes on the role of King…