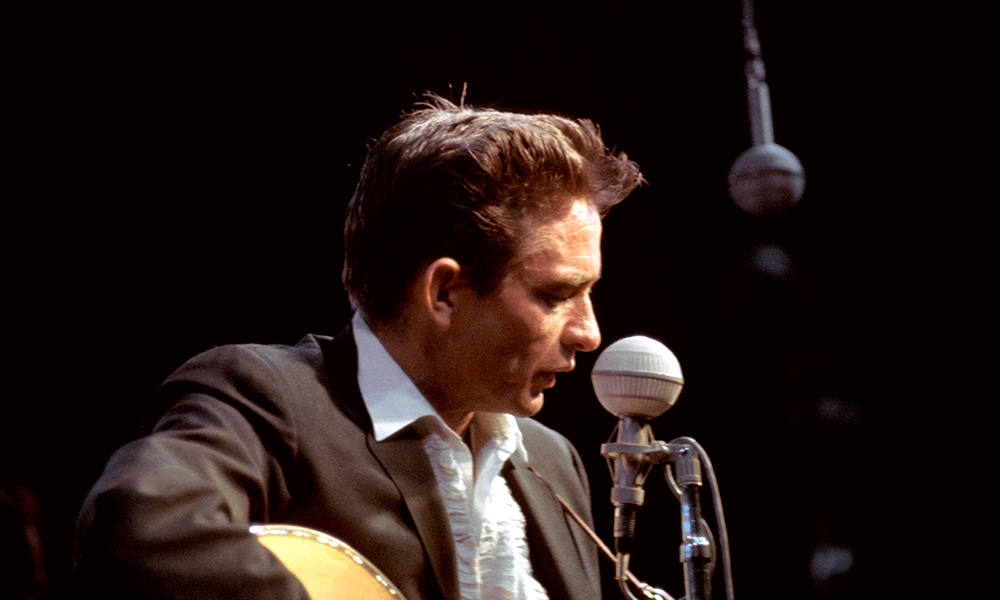 Johnny Cash: A Life of Redemption and Christian Faith
Abraham Cuch, 2 weeks ago
0
3 min

read
79
Johnny Cash grappled with the faith instilled in him during his childhood but never abandoned it. During interviews, Cash declined to align himself with any specific religious denomination.
When asked whether Cash identified as a Catholic or a Baptist, he consistently said, "I'm a Christian."
In his earlier years, his parents brought Cash up in the Southern Baptist tradition. Nevertheless, he battled addiction to alcohol and painkillers, along with a reckless lifestyle in his youth and throughout his career.
Perhaps Cash was self-medicating to deal with personal demons. It was primarily due to the difficult childhood involving an abusive father and guilt over his brother's death in 1944.
Yet, despite hardships, Cash maintained profound faith in God's transformative power to redeem lost souls amid tragedies.
In 1971, at around 40, Cash answered an altar call at Evangel Temple, an Assemblies of God church reaching Nashville's musicians. Cash's newfound faith made him believe that his chaotic past and future sobriety were integral to God's plan.
He viewed the gospels of Christ as written for those marginalized, seeking redemption and grace.
Until his passing, Cash fervently preached the gospel of Jesus following his altar call. He even spread the gospel to his colleagues in show business, such as John Schneider and many more.
Throughout the 1970s, he appeared at evangelist Billy Graham's crusades, where Cash openly credited God for his life, love, and success.
In 1973, Cash co-wrote and narrated the film "Gospel Road: A Story of Jesus" with Billy Graham, complementing their crusade work.
Significant Milestones in Johnny Cash's Life
Johnny Cash was born on February 26, 1932, in Kingsland, Arkansas. He was an iconic American singer, and songwriter, who left an indelible mark on the world of country and rock music.
Cash emerged as a towering figure in the 1950s, blending elements of country, folk, and rockabilly into a unique and captivating sound. Cash's distinctive deep, resonant voice, often accompanied by his trusty guitar, became his signature.
Since then, Cash's career skyrocketed with the release of many hits throughout the 1950s. Some of the notable ones were "Folsom Prison Blues" and "I Walk the Line".
Many years later, in 2005, a biopic about Cash and his second wife, June Carter, would be named after his famous song, "Walk the Line." The film stars Joaquin Phoenix as Cash and Reese Witherspoon as Carter.
However, his personal struggles with substance abuse and a rebellious image at times led to a turbulent life.
Yet, he channeled these experiences into his music, creating some of his most powerful songs, including "Ring of Fire" and "Hurt." Cash's music often explored themes of love, redemption, and social justice.
His iconic live performances in prisons, including the legendary concert at Folsom Prison in 1968. That performance showcased his connection with the downtrodden and his dedication to social causes.
It has become evident that Johnny Cash's influence on music and culture is immeasurable, and he remains a beloved and enduring figure in American music history.
Cash died on September 12, 2003, when he was 71 years old. He passed away four months after his beloved wife June Carter passed away as well.
Related posts
You Might Also Be Interested In...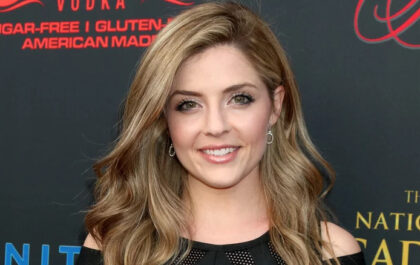 Actress Jen Lilley Explains That You Are Never Beyond Redemption
Jen Lilley bids farewell to "Days of Our Lives" after a ten-year tenure on the series. Reflecting on her role, she expressed how portraying the character imparted profound lessons on empathy and grace. Renowned for Hallmark and family movies, she also portrayed Theresa Donovan for…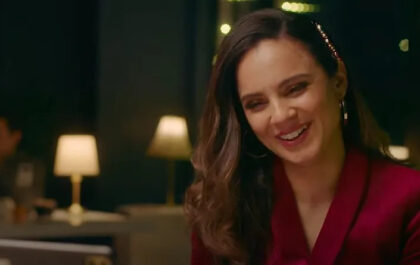 "Divine Influencer" is About Embracing Christian Values in This Current Era
Two faith-based entertainment figures collaborate in a new film "Divine Influencer." The film infuses a biblical angle into the modern concept of an "influencer." Lara Silva, acclaimed for "The Chosen," portrays Olivia, a self-absorbed influencer, in the faith-based movie "Divine Influencer." Premiered on Pure Flix,…