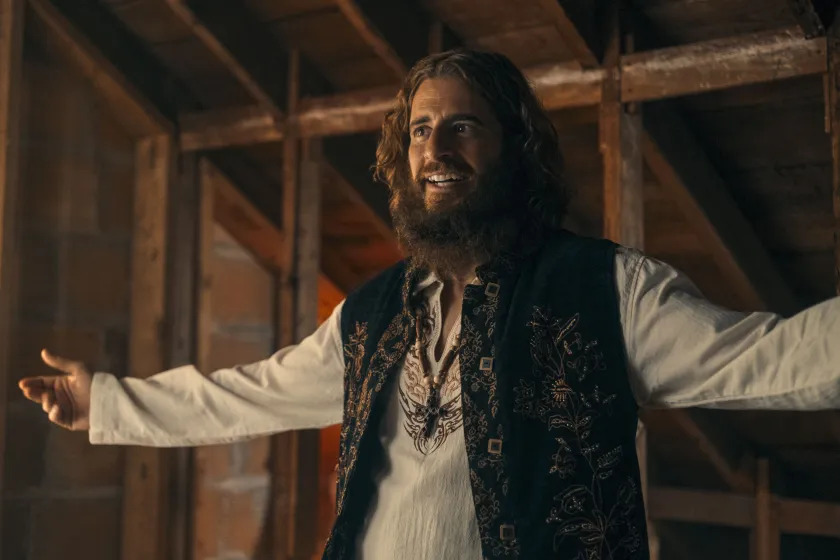 The actor Jonathan Roumie known for his roles in "The Chosen" and "Jesus Revolution" says Hollywood and the entertainment industry are experiencing a "revival" of faith-based projects.
Roumie commented in a Thursday Instagram post alongside the latest cover of Newsweek, which portrays a depiction of Christ holding a movie set clapperboard.
Under the headline "Jesus Takes Hollywood," the cover story spotlights "Sound of Freedom," starring Jim Caviezel and other faith-centric projects. Even days earlier, TV Guide profiled The Chosen in a cover story.
"Our collective projects, @thechosentvseries, and @jesusrevolutionmovie are at the heart of this revival moment in culture and entertainment," Roumie wrote. "It's a pivotal moment on so many levels; for culture, politics, faith, ideology, and entertainment, among others."
What Roumie wrote has become evident considering how the film "Sound of Freedom"surprised Hollywood by opening at No. 1 at the box office and grossing over $125 million. Earlier this year, another movie from Angel Studios, "His Only Son", opened at No. 3 at the box office.
"I can see the pendulum swinging upwards; the praise is skyward bound, the naysayers are losing ground, and there is a willingness to build bridges and unify the fractured body of Christ by simply celebrating together," Roumie wrote.
"The thrust of my mission continues to be to amplify and shape how and where the light falls on earth through the gifts I have been blessed with, the realms of influence in which I've been given authority, and the specific capacity to shoulder what I can (though I struggle pretty often)."
"That said, submission on the most spiritually fundamental level reigns supreme… and I cannot wait to see how the Divine continues to permeate the earthly, armed with His regiment of rugged culture catalysts," Roumie added.
Jonathan Roumie keeps embedding his faith in God through his art
When he was born, the actor was initially baptized in the Greek Orthodox Church, and when he moved to the suburbs of New York, he converted to Roman Catholicism. Throughout his life, Roumie showed great interest in the Arts, so much so that he graduated from the School of Visual Arts with a degree in film.
After graduating college, Roumie played drums in his friend's contemporary rock band. The band was due to tour after recording an album, but the company sponsoring the tour went bankrupt. And so, after moving to Los Angeles, Roumie pursued a career in film and television.
Throughout his ministry career, Roumie has served as a ministry leader and extraordinary minister of Holy Communion. To this day, he strongly advocates for sacraments, ecumenism, humility, and charity.
He also serves as a board member of Catholics in Media Associates. He even was nominated for a Papal knighthood, the Order of St. Gregory the Great in 2020.
It was also stated that Roumie made it onto the list of Catholics of the Year by Our Sunday Visitor in 2022.
Very soon, Roumie will attend World Youth Day next week. The event happens annually and was launched initially by Pope John Paul II. He explained at one point that the event was an extension of this collaboration. "Maranatha … Come Holy Spirit," he wrote.
Related posts
You Might Also Be Interested In...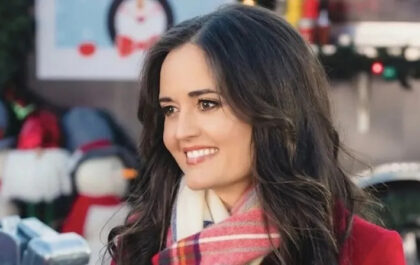 Danica McKellar: "We all get to have a personal relationship with God"
Actress and author Danica McKellar reveals that her newfound faith has reshaped her outlook on life. In Tennessee, her new home provided the church community she sought, prompting a revaluation of her ideas about Christianity. Rom-com enthusiasts acknowledge McKellar for her roles in "Great American…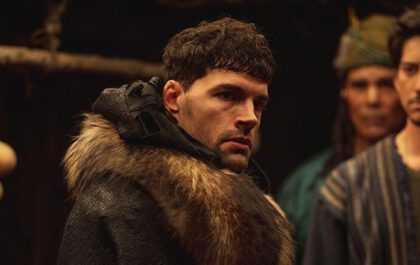 Joel Smallbone Shines in New Faith Musical, "Journey to Bethlehem"
A key performer in the recently unveiled faith-centered musical, "Journey to Bethlehem," openly conveys enthusiasm and interest in the production. He aims to deliver the gospel narrative to a new generation innovatively and distinctively. In the PG-rated film Joel Smallbone from "For King & Country" takes on the role of King…