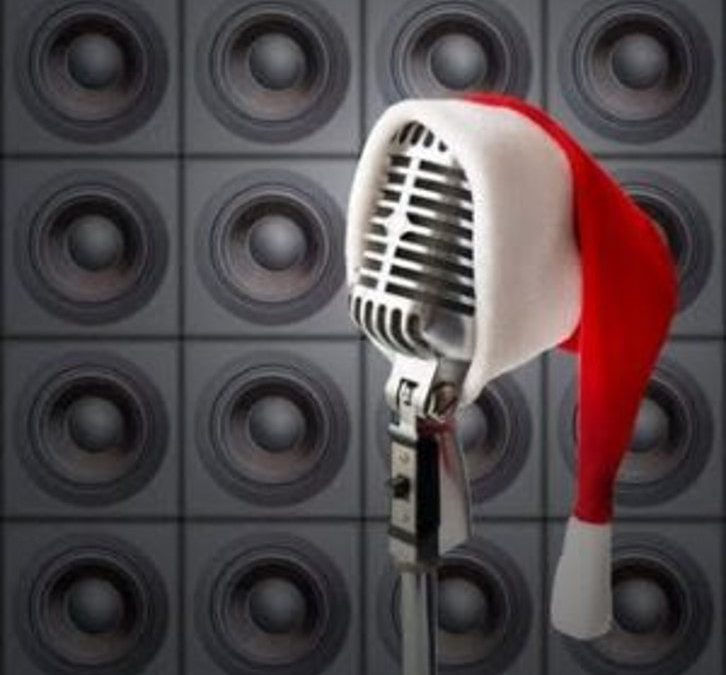 Top Ten Tunes For Christmas
Ama Williams, 4 years ago
0
3 min

read
1407
Music gets us in the mood for Christmas. We here at Good Gospel Playlist have compiled our Top Ten Christmas tunes. Every Christmas there is a deluge of songs, some are original writings and others are reworkings of classic and beloved favorites. Which ones will you add to your playlist?
"Joy" by 116
If you've been looking for more modern versions of your favorite Christmas songs, this rendition of "Joy to the World" is exactly what you needed. Featuring fresh verses from Lecrae, Tripp Lee and Abe Parker, the song delivers a message similar to John 3:16.
"Someday At Christmas" by Stevie Wonder and Andra Day
Originally released in 1967 on Stevie Wonder's Someday At Christmas album, "Someday At Christmas" has been covered by a slew of artists such as The Jackson 5, The Temptations, Diana Ross and more. In 2016, Stevie Wonder tapped songstress Andra Day to re-release the single as a duet and it's just as beautiful as its original version.
"We Three Kings" by Kirk Franklin
"We Three Kings" is not a new song at all, but Kirk Franklin's hip rendition for the soundtrack to The Star makes it feel as if it is. The song is about the Biblical Magi who were also known as the Three Wise Men which we read about in Matthew 2:11.
"Christmas Is Coming" by Jason Gray  
"Christmas is coming. The bells are ringing. Hope comes alive as music fills the air," are the perfect lyrics to start this glorious song. Awakening the joyous spirit inside of all who listen, "Christmas Is Coming" is a fun-filled Gospel song for the season.
"Light Of The World" by Lauren Daigle 
This is a song that provides a warm, gracious, and seasonal feeling. This song by Lauren Daigle  is from her first Christmas album which was released in 2013. "He is Messiah, the Prince of Peace has come, He has come, Emmanuel. Glory to the light of the world." With edifying lyrics like these, she is one of the hottest Gospel Music stars in the USA right now.
"Bring On The Holidays" by TobyMac
"I'll be there to celebrate our Savior's birth, and we will pray for peace on Earth," TobyMac sings out on the catchy Christmas single about the lovable season. The song went on to peak at #11 on the Billboard 200 chart.
God Rest Ye Merry Gentlemen – Pentatonix
Acapella at its best. The mix here is soulful and reaches glorious heights. This Christmas carol is a perennial favorite and this version will delight the whole family.
Deck The Halls -Nat King Cole
This classic children's song gets us in the mood for Christmas. Having Nat King Cole sing it provides the depth and range. It will lift your spirit as you get those preparations underway.
Peace on Earth/Little Drummer Boy Bing Crosby & David Bowie
The song was recorded on 11 September for Crosby's 1977 television special, 'Bing Crosby's Merrie Olde Christmas.' The pair had a lovely about what they do for Christmas before singing "Little Drummer Boy" with a new counterpoint with original lyrics written for the special, "Peace on Earth".  Listening to this excerpt is heartwarming.
White Christmas Michael Bublé and Bing Crosby
There is nothing like technology to bring an old classic into the modern era. Yes, Micael Bublé was a little boy when this came out. He fuses his tones with Bing Crosby's seamlessly. There is nothing like a duet at Christmas to usher in the joy.
So which Christmas classics did we miss? Whatever you enjoy listening to remember we are celebrating the birth of Jesus Christ our Savior and rejoicing in the most wonderful season.
Related posts
You Might Also Be Interested In...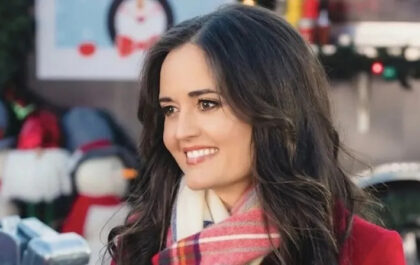 Danica McKellar: "We all get to have a personal relationship with God"
Actress and author Danica McKellar reveals that her newfound faith has reshaped her outlook on life. In Tennessee, her new home provided the church community she sought, prompting a revaluation of her ideas about Christianity. Rom-com enthusiasts acknowledge McKellar for her roles in "Great American…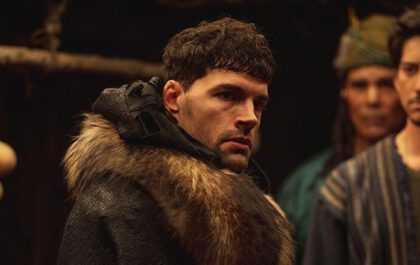 Joel Smallbone Shines in New Faith Musical, "Journey to Bethlehem"
A key performer in the recently unveiled faith-centered musical, "Journey to Bethlehem," openly conveys enthusiasm and interest in the production. He aims to deliver the gospel narrative to a new generation innovatively and distinctively. In the PG-rated film Joel Smallbone from "For King & Country" takes on the role of King…