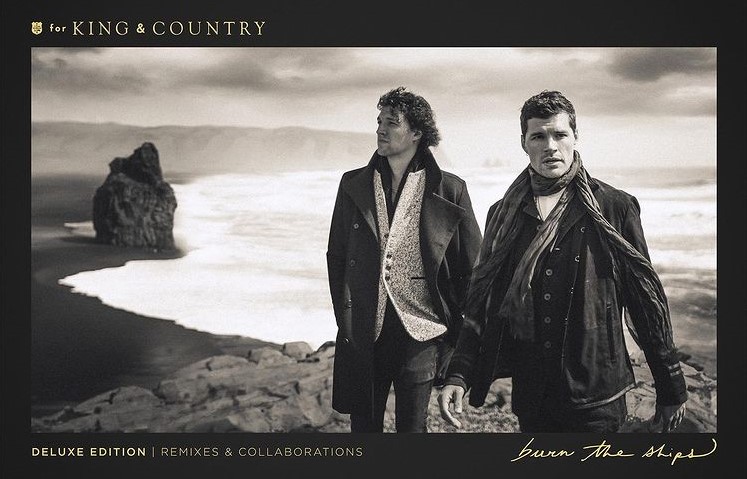 For King & Country to release deluxe version of chart-topping album
Abraham Cuch, 3 years ago
0
3 min

read
1082
2021 seems to be the year of For King & Country. The Australian Christian duo has already released two singles in less than one and a half months, and now, the duo is releasing a deluxe version of its latest album, "Burn the Ships."
The original was released in 2018, while the deluxe version with the title "Burn the Ships (Deluxe Edition: Remixes & Collaborations)" will be on the physical and digital shelves on Friday, March 26th.
The deluxe version includes six new songs with artists like Kirk Franklin, Tori Kelly, Timbaland and Dolly Parton.
The whole tracklist looks like this:
1.sIntroit
2. Joy
3. God Only Knows
4. Amen
5. Burn the Ships
6. Together (feat. Kirk Franklin & Tori Kelly)
7. Fight On, Fighter
8. Need You More
9. Control
10. Never Give Up
11. Hold Her
12. Pioneers (feat. Moriah & Courtney)
13. Amen (Reborn) [feat. Lecrae & The WRLDFMS Tony Williams]
14. God Only Knows (feat. Dolly Parton)
15. Fight On, Fighter (Theatrical Remix)
16. joy. (Shadowlands Piano Remix)
17. God Only Knows (Timbaland Remix) [feat. Echosmith]
Inspired by fans
The two brothers of For King & Country, Luke and Joel Smallbone, recently said that they hope the new version of the album will bring a new emotion.
"Thank you all for embarking on the"Burn the Ships" voyage over the last few years. Since the album's release, there have been wonderful collaborations bringing with them new and fresh musical moments that we felt deserved to be grafted into this record's story going forward. Our hope is that this complete edition brings with it a new emotion, depth, and spirit," they said.
"This album no longer belongs to us or these other incredible voices who lent their talents to it, it belongs to you. It is your stories, your heartfelt conversations, texts, FaceTimes and gifts that have inspired and reinspired us along the way – honestly, you have given this catalog of songs a whole new meaning and life, and not only given us the courage to keep stepping forward, but have also helped us find redemption in our own stories," the brothers continued.
The original version of "Burn the Ships" went straight to the top of Billboard's Christian Albums chart in the United States and peaked at number three on the British Christian & Gospel Albums chart.
"We wanted to start fresh"
A few weeks ago, For King & Country released "Amen" with Lecrae and Tony Williams, which is also on the new version of "Burn the Ships."
"'Amen' is a song of deep personal significance to us. It represents a sort of death and new life, a rebirth if you will," Luke Smallbone stated.
"When we performed it last autumn at an award show with Lecrae, Tony Williams and a gospel choir, it launched the song into another stratosphere of meaning. So, with 2020 now in the rearview mirror, we look to move past these global hardships together and start fresh with a new perspective, which is the core essence of the song. And thanks to Lecrae's galvanizing prayer of humility along with Tony's characteristic and purposeful voice," Joel Smallbone added.
Related posts
You Might Also Be Interested In...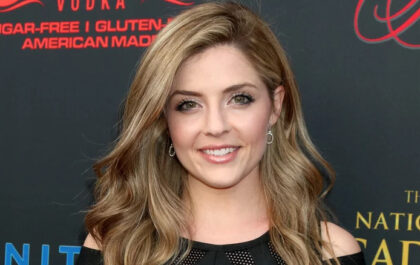 Actress Jen Lilley Explains That You Are Never Beyond Redemption
Jen Lilley bids farewell to "Days of Our Lives" after a ten-year tenure on the series. Reflecting on her role, she expressed how portraying the character imparted profound lessons on empathy and grace. Renowned for Hallmark and family movies, she also portrayed Theresa Donovan for…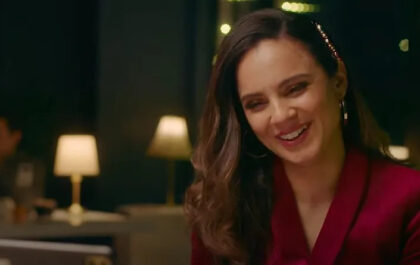 "Divine Influencer" is About Embracing Christian Values in This Current Era
Two faith-based entertainment figures collaborate in a new film "Divine Influencer." The film infuses a biblical angle into the modern concept of an "influencer." Lara Silva, acclaimed for "The Chosen," portrays Olivia, a self-absorbed influencer, in the faith-based movie "Divine Influencer." Premiered on Pure Flix,…