From shepherd to king: Stage production about King David in the making
Abraham Cuch, 7 months ago
0
3 min

read
595
In March 2022, you will be able to watch the story of King David unfold before your eyes, as Sight & Sounds Theatres is setting up a stage production about the legendary king of Israel.
On April 20th, 2021, tickets for the show called "David" in Lancaster, Pennsylvania will go on sale.
The new production will depict how David went from being a shepherd to becoming the king of Israel after killing Goliath.
"This new production has been four years in the making and we could not be more excited to finally bring it to the stage," Joshua Enck, chief story officer for Sight & Sound Theatres told the Christian Post.
"David was many different things; a shepherd, king, poet and a warrior. Through this new live-stage production, this powerful yet personal story will come to life like never before," he added.
Communication manager for Sight & Sound Theatres, Katie Miller, is equally excited.
"The show will break down the complexities of who David was. We are excited to take audiences inside his triumphs and struggles as we get to know this king who was known as a man after God's own heart," she stated.
You can watch the trailer of "David" at the bottom of this article.
Known for Biblical productions
Sight & Sound Theatres is known for its many Biblical shows, including "Queen Esther," which was set to take in 2020.
The play was supposed to premiere in Pennsylvania on March 14th, 2020 and continue with 434 shows throughout 2020 and 2021, but then the coronavirus came.
The outbreak and the restrictions on gatherings forced Sight & Sound Theatres to cancel more than 200 shows in 2020, and the entertainment company's solution was to put it online.
"Queen Ester" and several other Sight & Sound Theatres productions are now available for streaming on the firm's website, but there are still tickets being sold for the "Queen Esther" show in Lancaster, Pennsylvania this year.
"We had to do something"
The team behind "Queen Esther" felt an urge to find a solution for the 550,000 people who had purchased tickets for the show at the Millennium Theatre in Lancaster, Pennsylvania.
"This year has been incredibly challenging, but we continue to see the faithfulness of God each step of the way. After canceling over 200 shows and knowing that hundreds of thousands of people would not be able to experience the powerful message of 'Queen Esther,' we knew we had to do something," Katie Miller, told The Christian Post last year.
"With the future still uncertain, not knowing when we will be able to welcome full crowds again, we prayerfully began walking toward the idea of the first-ever live broadcast of a Sight & Sound show. We are so thrilled to be taking this next step of extending the ministry beyond our walls and offering 'Queen Esther Live!'" she continued. Watch the trailer of "David" in the video below.
Related posts
You Might Also Be Interested In...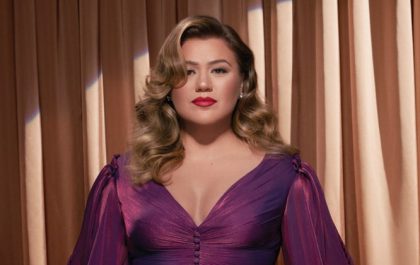 It's beginning to look a lot like Christmas: Kelly Clarkson releases holiday album
Christmas is less than two months away, and holiday songs have slowly started to climb the charts. American singer Kelly Clarkson has joined the party by releasing her second Christmas album, "When Christmas Comes Around…," on October 15th. The album contains 12 original songs and…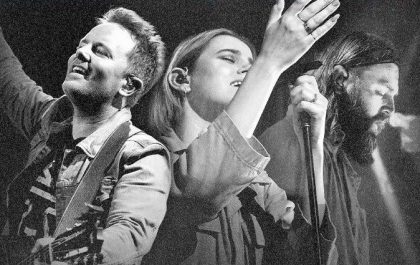 Chris Tomlin and UNITED announce joint 2022 tour
The Christian singer Chris Tomlin and the worship band UNITED are joining forces and are embarking on a 2022 tour together called the Tomlin UNITED Tour. The line of concerts will start in Greensboro, North Carolina on February 9th, 2022 and ends in Duluth, Georgia…