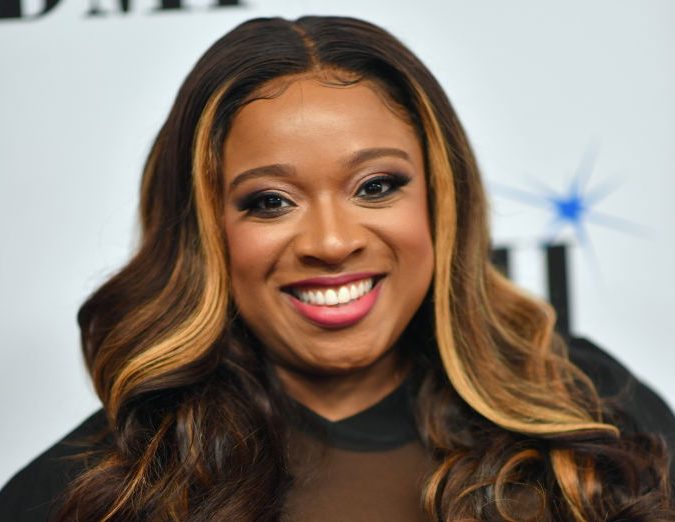 Kierra Sheard-Kelly releases her new book, "The Vibes You Feel"
Abraham Cuch, 3 weeks ago
0
3 min

read
236
Lately, the acclaimed gospel singer Kierra Sheard-Kelly came out with her new book "The Vibes You Feel". In this inspiring new book, Kiera shares her wisdom in discovering the holy spirit from within.
Sheard-Kelly says that every day we are attacked by people who want to keep us down or doubt our abilities. She says that there are also spiritual forces seeking to knock us off our God-given paths. In her book, listening to the vibes can help us steer toward the future God intends for us.
In an interview with Tamron Hall, Sheard shares some insights she has acquired throughout her life. She says: "We sometimes underestimate the vibes we feel when we are right on. And I think that is a signal in which God is telling you, 'Do not go through that door, do not go to that event, do not go down that road, etc…'"
In her book, she explains that "…I no longer question the things I sense, and I take them as memos from my heaven-sent messenger on the inside. The vibes, the instinct, the intuition, and the nudges are the Holy Spirit advising me to stay in or get out."
In the book "The Vibes You Feel," you will find encouragement and support for navigating the world today. The book also shows solid biblical truths and scriptural promises. These will help you face tough decisions and battles in your life.
She shares her personal stories, experiences with difficult situations, and the spiritual nudges that helped her through tough times. At the same time, Kierra does not forget to give her readers great advice and guidance with actionable steps.
Teens and young women, in particular, will enjoy reading this book that explores the meaning of listening to the voice of God. Also, it helps if you live a life that proclaims your heavenly truth. You do that by allowing you to understand the "vibes" and intuition the Spirit uses as guidance.
Crafting Kierra Sheard-Kelly's signature sound
Kierra is a well-known gospel singer from the United States. Gospel singer Karen Clark-Sheard is her mother and a notable member of the gospel group the Clark Sisters, and the gospel choral director Mattie Moss Clark is her grandmother. In the hit Lifetime movie "The Clark Sisters: First Ladies of Gospel," Sheard played her mother.
With the release of her debut album, "I Owe You," in 2004, Sheard broke into the music scene. This happened after appearing on the album "Finally Karen." Later, she released the hit single "You Don't Know." That popular song was inspired by her mother almost dying from a blood clot in 2001.
Later in her music career, Sheard collaborated with Grammy Award-winning pop songwriter Diane Warren on the song "Flaws." Warren has been credited for creating many hit songs for major superstars such as Beyoncé, Whitney Houston, and Celine Dion.
That collaboration further helped Sheard craft her signature sound. In addition, Harmony Samuels (Ariana Grande, Fantasia, Michelle Williams) and her collaborated on the ballad "Save Me."
Related posts
You Might Also Be Interested In...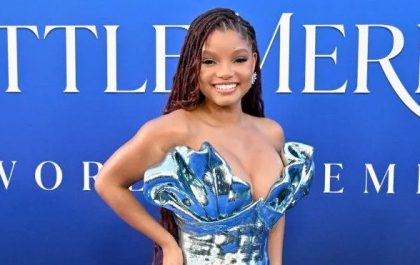 Christian values are incorporated into the "The Little Mermaid"
This week, Disney's 1989 animated classic "The Little Mermaid" made a splash at the box office. It was the fifth biggest Memorial Day weekend opening ever, with Halle Bailey being praised for starring as the titular mermaid, Ariel. The newest live-action version of "The Little…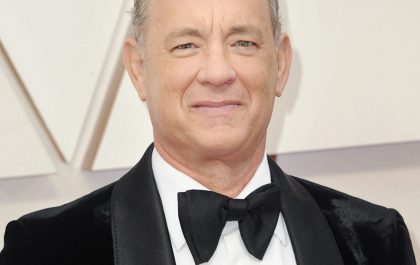 Tom Hanks credits success in life to faith in God
The Hollywood actor Tom Hanks is renowned for being a remarkably humble, down-to-earth guy, and that might be the result of him growing up in a religious setting. As a child, his parents split and remarried, each with their own religious beliefs, so as he…