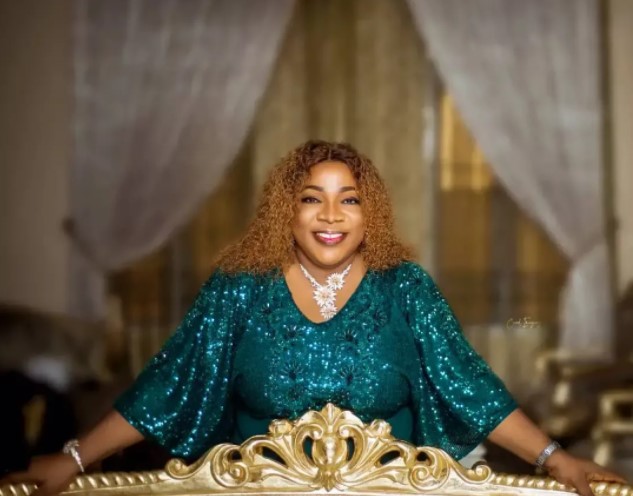 LoveWorld Ministry celebrates Kathy Woghiren's birthday
Abraham Cuch, 1 year ago
0
3 min

read
751
LoveWorld members from around the globe have taken to Twitter and LoveWorld's own social media platform, KingsChat, today to celebrate the birthday of Kathy Woghiren.
She is the sister of the LoveWorld founder, Pastor Chris Oyakhilome, and serves as the Director of the LoveWorld Music and Arts Ministry (LMAM) as well as the LoveWorld Creative Arts Academy.
Kathy Woghiren is also the Chairman of LoveWorld Records Label and the writer of several gospel songs.
Below, we have gathered some of the birthday wishes written on Twitter and KingsChat today.
Entertainment News Live
"We celebrate our Highly Esteemed Boss, Evangelist Kathy Woghiren. Thank you Ma for teaching us how to follow our Beloved Man of God, Rev. Chris Oyakhilome Dsc. DD and for your unending support towards us. We love you so dearly Ma."
Faith Oduran
"Happy birthday to my amazing Boss and Mother, the Highly Esteemed Evang.Kathy Woghiren. Thank you Ma for all you have done for me, my family, the ENL Team and the LMAM Media unit. I love you so dearly Ma."
Rozey
"7 REASONS WHY I LOVE MY ESTEEMED DIRECTOR EVANGELIST KATHY. DAY 2. 2nd reason Her heart is so big and full of love and care for everyone uniquel."
OG Parker
"CELEBRATING the highly esteemed director of Loveworld music and art ministry,we celebrate a passionate and excellent psalmist and a woman with the golden heart ♥ Happy glorious birthday to you HIGHLY ESTEEMED EVANG. KATHY WOGHIREN."
Dcn Sylvester Supernatural
"HBD Esteemed Evangelist Kathy of the Most High God, possessor of Heaven and Earth. I join saints across the Loveworld Nation to celebrate the unique blessing that you are to God, our MOG and the Church of Jesus Christ. Your clouds of Water are emptying BigTime. I love you ma!"
Deadconess Doris Nnadi
"We LOVE AND CELEBRATE YOU MOM!!! Happy birthday to our Mother in Israel, the Evang Kathy Woghiren. THANK YOU for all you do for the LMAM and the loveworld Nation."
Bishop Chikancy
"HaPpY BirthDaY to our highly Esteemed Director of Loveworld Music and Arts Ministry Evangelist Kathy Woghiren."
Jennifer Jebba Royalty
"And finally we CELEBRATE🌹🤗❤️💖💃🏻💃💃🤩 The Honorable, Noble, wholesome effective, efficient excellent, exemplary, praiseworthy, love personified Highly Esteemed beautiful Mummy Evangelist Kathy Woghiren. @evangkathy Our Director Lmam. What a Mother we……continue reading 1."
Alli Olusegun Moses
"From me to you, Highly Esteemed Evangelist Kathy. Thank you for yielding to the ministry of reconciliation (through music). Your global vision, in line with our Man of God's, birthed someone like me. I celebrate you today and forever. Happy Birthday, Ma'am!"
Abosede Esther Abe
"Something to shout about!! Its a beautiful day as we celebrate our mother, director of LMAM highly esteemed Evangelist Kathy Woghiren.. Thank you so much ma, for birthing us in wonderful and mystery of music.I Love you Ma."
Idaudu Okojie
"Happy Birthday to our Esteemed Evangelist Kathy!!! We love and appreciate you!"
Pst. Ruthney
"It's my Mom's birthday 🤗 Evangelist Kathy,my Queen Mother, my Angel,one so gracious and kind,my Sweetheart, my Precious Mom,A Kingdom builder, kingdom financier, A Psalmist with a difference, my Director, my Boss, my instructor, my Prophet,. Happy birthday to you MOTHER."
Henrietta Okwy
"Happy birthday WOG, the Galaxy that carry stars…Evang Kathy oyakihlome Woghiren."
DeeDoris
"Happy birthday to my Mom , the highly Esteemed Evangelist Kathy Woghiren. I celebrate you now and always. I love you loads Momma."
Related posts
You Might Also Be Interested In...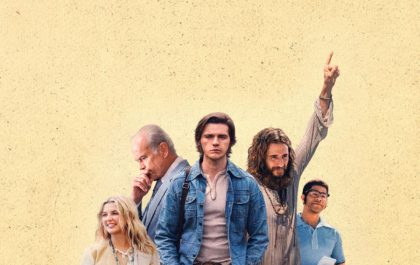 The most successful film from Lionsgate since 2019: Jesus Revolution passes $40 million in revenue
Thanks to another solid showing, "Jesus Revolution" passed $40 million at the box office last week and is now the highest-grossing movie from Lionsgate since 2019. On Monday, March 13th, the film grossed $615,000, which is an impressive number for a weeknight. It represented a…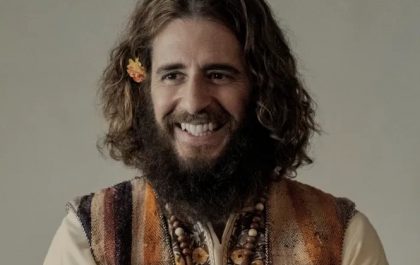 Jonathan Roumie: "Culture is reactivating to welcome God back"
Jonathan Roumie, who plays Jesus on the hit television series "The Chosen," wears flower power patterns in the new film, "Jesus Revolution," starring Kelsey Grammer. This film chronicles the Jesus Movement that swept Southern California in the early 1970s. The movie tells the story of…