Na So – New Track By Wyllz
Abraham Cuch, 5 years ago
0
2 min

read
1836
The Nigerian sensation and gospel minister is rocking the airwaves once again with another uplifting beat. The baritone bass filled superstar is famous for his inspirational and moving soft rock melodies.
Wyllz, also known as Utibe Abasi Williams, connects with God through his music as he preaches the words "I see your hand in everything I do",  expressing his total devotion to the almighty and acknowledges that he is all seeing and all doing."
"Let me try to count your many blessings, one by one, one by one"
Wyllz continues to express his gratitude to Jesus Christ by expressing how hard it is for him to count the many blessings in his life. The multi-talented musician is indeed blessed as this massive hit follows the huge success of his first two singles 'Ibuchukwu' and 'Utibe Ima', these songs were a staple of the local airwaves for quite some time.
The song's music video is also a visual treat with a beautiful night shot of the buzzing city lights. Inspirational graffiti style phrases burst and explode upon the everchanging multi colored brick wall. Wyllz himself appears standing in front of the wall as calls out the inspirational texts.
The images then merge as the city lights appear in a silhouette of the great artist. "I see your hand in everything". This emphasizes the great impact the Lord has in his life, as well as the Lord's presence in all aspects of life.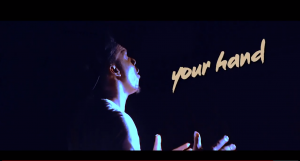 The imagery is truly beautiful and a powerful testament to the impact and presence of the Lord Jesus Christ. It can be felt everywhere. This is the powerful message that song echoes.
The song has a very different feel to his last songs. Ibuchukwu, his previous hit was a soft and soulful ballade, unlike Na So which has a more rock feel to it.
The video also differs greatly from his Ibuchukwu hit, having a more traditional look to it. "Na So seems to celebrate city life while Ibuchukwu took us to the county side with its green pastures and colorful traditional dresses.
This is just a testament to Wyllz very versatile nature and great skills, showing us that he can switch it up with different styles, both musically and visually.
The song was produced by none other than music genius and pioneer of the Afrobeat music genre, King Baseda.
The CEO of Final Mix has over 20 years in the 'biz' and has worked with a whole host of Nigeria's favorite artists such as DBrown, Venom and Effjay and of course many more.
To check out the new rock gospel hit, click the link below

Related posts
You Might Also Be Interested In...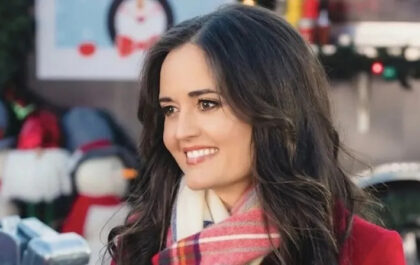 Danica McKellar: "We all get to have a personal relationship with God"
Actress and author Danica McKellar reveals that her newfound faith has reshaped her outlook on life. In Tennessee, her new home provided the church community she sought, prompting a revaluation of her ideas about Christianity. Rom-com enthusiasts acknowledge McKellar for her roles in "Great American…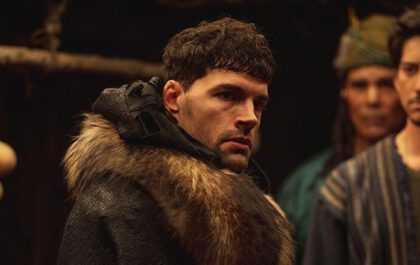 Joel Smallbone Shines in New Faith Musical, "Journey to Bethlehem"
A key performer in the recently unveiled faith-centered musical, "Journey to Bethlehem," openly conveys enthusiasm and interest in the production. He aims to deliver the gospel narrative to a new generation innovatively and distinctively. In the PG-rated film Joel Smallbone from "For King & Country" takes on the role of King…