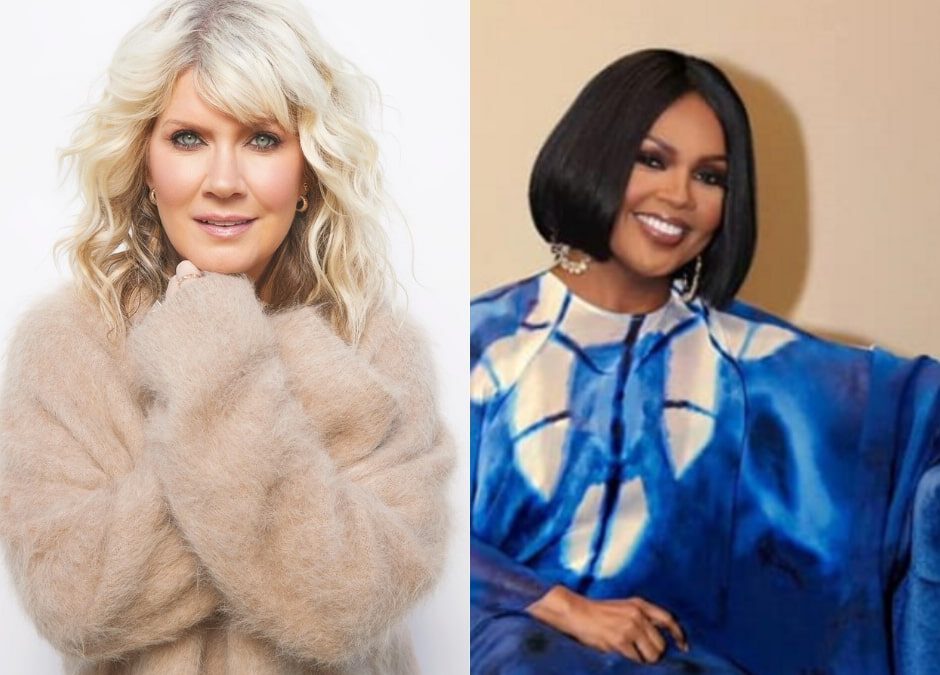 These days, Grammy-nominated artist Natalie Grant released a powerful rendition of "My Tribute (To God Be The Glory)." Additionally, the song features a duet with the incomparable CeCe Winans.
This career-defining song originated by seven-time Grammy-winning gospel singer and songwriter Andraé Crouch. It was first released in 1972 and quickly became one of the best-known songs in his catalog.
Evidently, Natalie Grant and CeCe Winans are both highly accomplished and influential gospel and Christian music artists.
Grant is acclaimed for her powerful vocals and awards in contemporary Christian and gospel music, including Grammy nominations. Throughout her life, she is also celebrated for her philanthropic efforts and advocacy for human trafficking victims.
On the other hand, Winans is a legendary figure in the gospel music industry, with an illustrious career spanning decades. She has won numerous Grammy Awards and is celebrated for her soulful and uplifting gospel songs.
Beyond music, Cece Winans is recognized for her inspirational messages and contributions to Christian ministry. Both artists made a lasting impact in gospel and Christian music, touching hearts with their remarkable talent and unwavering faith.
Earlier this month, Grant performed at the 54th Annual Stellar Awards on BET. There she honored Winans as the most decorated female artist in all of gospel music.
Natalie Grant: "I've always felt like CeCe embodies the words of this song"
Grant mentioned Andraé Crouch's albums playing on her family's record player during her childhood. "He was truly a legendary artist," she said. "I think this song is one of the greatest songs ever written."
She even admitted to listening to CeCe Winans since she was 11 years old. She said about Winans, "No other artist has had a more profound impact on my own art."
"To sing this song and these words with one of my heroes is a life-changing moment for me," explained Grant. "I've always felt like CeCe embodies the words of this song in not only her music and ministry but also in her life. It has been my prayer to do the same."
On October 6th, Grant will launch her latest album, "Seasons," featuring her unique interpretation of influential songs from her career.
To create "Seasons", Grant invited some of the top artists in their genres to join her, including Dolly Parton on Whitney Houston's "Step By Step."
Additionally, she recorded with Mary Mary with their first re-recorded version of the smash hit "Shackles (Praise You)."
Another duet is with Tasha Cobbs Leonard on Paul Simon's "Bridge Over Troubled Water" and her mother and daughters on Bob Dylan's "Make You Feel My Love."
The debut single titled "You Will Be Found" featuring Cory Asbury, has struck a chord with a global audience. The song has garnered more than 20 million global streams and holds the #3 position on the Mediabase Audience Chart.
This achievement matches Grant's highest charting Billboard Airplay career single, "King of the World."
In addition to the release of Seasons, this Fall Grant and her husband will extend their wildly popular "An Evening with Natalie Grant featuring Bernie Herms" tour.
Related posts
You Might Also Be Interested In...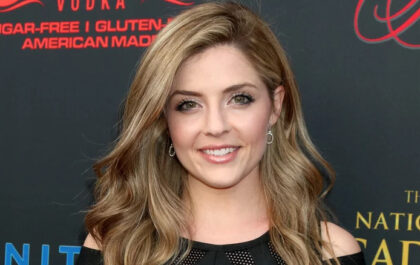 Actress Jen Lilley Explains That You Are Never Beyond Redemption
Jen Lilley bids farewell to "Days of Our Lives" after a ten-year tenure on the series. Reflecting on her role, she expressed how portraying the character imparted profound lessons on empathy and grace. Renowned for Hallmark and family movies, she also portrayed Theresa Donovan for…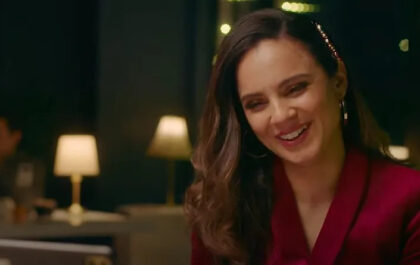 "Divine Influencer" is About Embracing Christian Values in This Current Era
Two faith-based entertainment figures collaborate in a new film "Divine Influencer." The film infuses a biblical angle into the modern concept of an "influencer." Lara Silva, acclaimed for "The Chosen," portrays Olivia, a self-absorbed influencer, in the faith-based movie "Divine Influencer." Premiered on Pure Flix,…