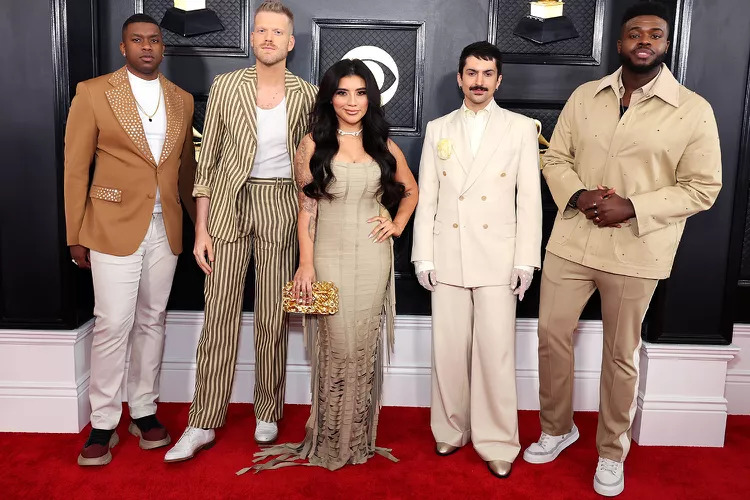 Pentatonix Are Expressing Their Faith Globally Through Music
Abraham Cuch, 3 weeks ago
0
3 min

read
99
The celebrated a cappella group, Pentatonix shared that they aim to share their faith globally through music, emphasizing spiritual expression.
Though not officially designated as a Christian group, Pentatonix is renowned for its widespread recognition in creating Christmas music.
At the "Journey to Bethlehem" premiere, Pentatonix's Kevin Olusola and Matt Sallee likened their experience to the Old Testament's Daniel.
He is said to immerse himself in the culture, infiltrating while remaining true to the authentic God.
Olusola explained that by being a light in culture, the singers can show people how beautiful, joyous, and cool the gospel is.
The singer clarified that as a cultural beacon, the singers can reveal the beauty, joy, and coolness of the gospel. He expressed hope that their music enables people to feel Jesus through the music.
"The lyrics, the hope, the message, the spirituality that's in the songs, it resonates and hits the heart in a way that sometimes another medium can't," he added.
Sallee highlighted the group's intentional commitment to "spreading God's love."
He emphasized the importance of trusting the Holy Spirit, acknowledging one's purpose, and relying on fellow believers.
The singer added, "We talk about this all the time: walk in your purpose, walk in what God has called you to do, … lean on iron sharpening iron, lean on brothers and sisters, and really trust in God because His record is perfect. He's been so good in my life."
Pentatonix is currently on "The Most Wonderful Tour Of The Year," featuring their Christmas hits. They are also scheduled to perform at the Macy's Thanksgiving Day Parade on Nov. 23.
Rising from 'The Sing-Off' Triumph to Grammy Glory
Initially, Pentatonix rose to prominence in 2011 when they won the third season of NBC's "The Sing-Off."
Formed in Arlington, Texas, the group consists of Scott Hoying, Mitch Grassi, Kirstin Maldonado, Kevin Olusola, and Matt Sallee.
Renowned for their innovative arrangements, vocal prowess, and impressive beatboxing by Olusola, Pentatonix quickly gained a massive following. As a result, they became a force in the a cappella world.
Following their "The Sing-Off" victory, Pentatonix embarked on a prolific career. They released a string of successful albums showcasing versatility and reinventing popular songs.
Their breakthrough came with a cover of "Little Drummer Boy" in 2012, which went viral and contributed to their mainstream success.
Subsequent albums, including "PTX, Vol. II" and "PTXmas," solidified their status as a cappella sensations.
Pentatonix's accomplishments extend beyond their chart-topping albums.
They have earned several Grammy Awards, including Best Arrangement, Instrumental, or A Cappella, highlighting their excellence in the genre.
From competition winners to global sensations, Pentatonix's journey reflects dedication to musical innovation and the enduring appeal of their harmonious sound.
Pentatonix continues to captivate audiences worldwide, showcasing the enduring power of a cappella music in the modern era.
Related posts
You Might Also Be Interested In...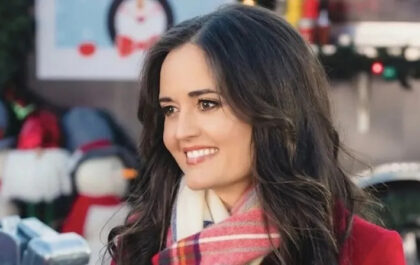 Danica McKellar: "We all get to have a personal relationship with God"
Actress and author Danica McKellar reveals that her newfound faith has reshaped her outlook on life. In Tennessee, her new home provided the church community she sought, prompting a revaluation of her ideas about Christianity. Rom-com enthusiasts acknowledge McKellar for her roles in "Great American…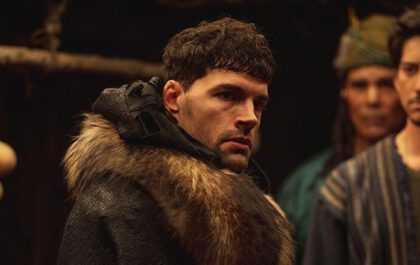 Joel Smallbone Shines in New Faith Musical, "Journey to Bethlehem"
A key performer in the recently unveiled faith-centered musical, "Journey to Bethlehem," openly conveys enthusiasm and interest in the production. He aims to deliver the gospel narrative to a new generation innovatively and distinctively. In the PG-rated film Joel Smallbone from "For King & Country" takes on the role of King…