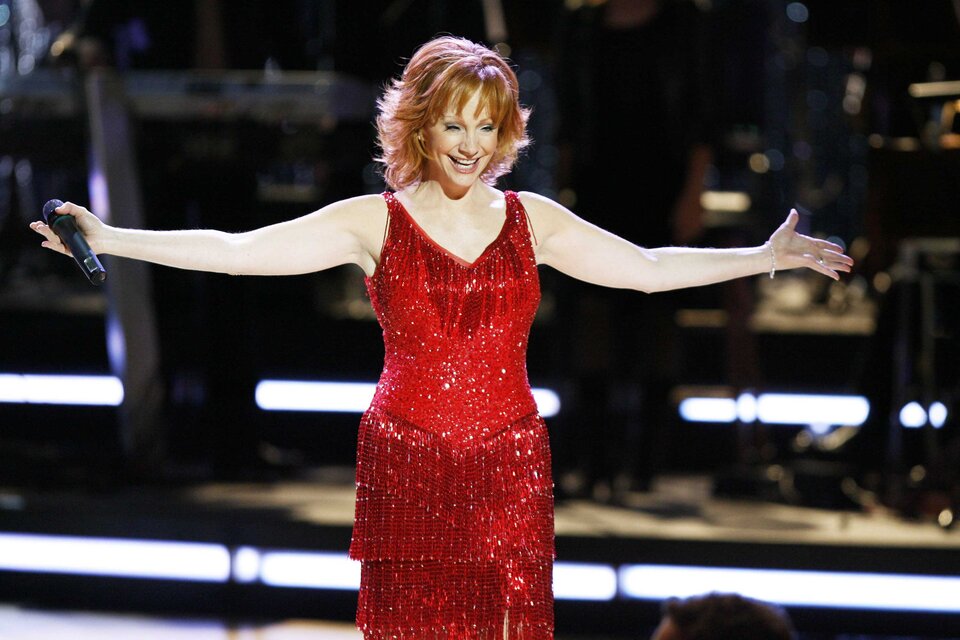 Country music sensation Reba McEntire normally depends on the Holy Spirit throughout her life.
She holds the belief that the Holy Spirit remains a source of comfort and guidance for us. To this day, she draws strength from it every single day.
"I just pray that the Holy Spirit guides me, speaks for me, helps me down those stairs," said the singer.
McEntire attributed her faith as a significant influence on her remarkable music career. She has become one of the world's top-selling artists, having sold over 85 million records globally, earning numerous Grammy Awards.
"It's all God; He's the reason for everything I do," said McEntire. She often prays to find songs to record that will touch and heal people's hearts all over the world.
McEntire added, "Before I go on stage, I ask the Holy Spirit to touch people in the audience if they need healing or comfort."
She believes that God gave the songwriters the gift of incorporating messages of healing within their songs.
"If there's something in songs that can come out of my mouth and touch a person and heal their heart, it's all worth it to me," added the country songstress.
"I feel Him all the time, every day"
Despite her remarkable career and fame, McEntire acknowledged her life held moments of pain and struggle alongside her accomplishments.
In 1991, a tragic plane crash claimed the lives of seven band members and her tour manager in a devastating accident. In 2015, she split from her husband of 26 years, Narvel Blackstock, and finalized their divorce that very year.
However, even during those challenging times, McEntire sensed God's comforting presence.
"God helped me through my divorce. When the plane crash happened, I never was mad at God, never was," stated McEntire.
She even mentioned when people asked whether she was mad at God for making her go through all of this turmoil.
She would reply, "Everything happens for a reason. In my little minuscule mind, it's not mine to ask or judge. I'll ask when I get up there, just to say, 'How come?'"
These days, McEntire says that she's in a much better place. "My faith got me through all of it," she declared.
Reba McEntire wants to help people glorify God through her music
As an Oklahoma native, she revealed that among the hundreds of songs in her decades-long career, her favorite is the classic hymn "How Great Thou Art." McEntire even admitted that this was her grandmother's favorite song.
"When I sang it in the studio, I would sit there and sob," admitted the country singer. "The Holy Spirit touched me when I sang it, so it's my favorite of all time. It's the highest praise song to me."
She highlighted that gospel music has consistently wielded a strong influence on country music, with the two genres readily interchangeable.
Eventually, McEntire hopes her music brings happiness, joy, and healing to listeners, offering more than just a 3.5-minute time filler. "Whether it's a tear or giggle or laugh or memory that it drudges up, I hope they feel something," she added.
Be it winning a Grammy, performing to sold-out crowds, or crafting another chart-topper, McEntire's aim remains to aid and glorify God with her music.
Related posts
You Might Also Be Interested In...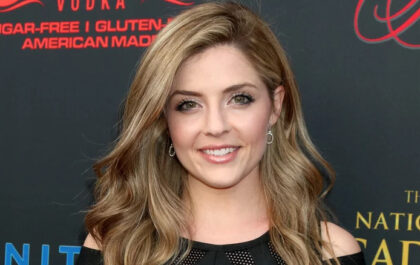 Actress Jen Lilley Explains That You Are Never Beyond Redemption
Jen Lilley bids farewell to "Days of Our Lives" after a ten-year tenure on the series. Reflecting on her role, she expressed how portraying the character imparted profound lessons on empathy and grace. Renowned for Hallmark and family movies, she also portrayed Theresa Donovan for…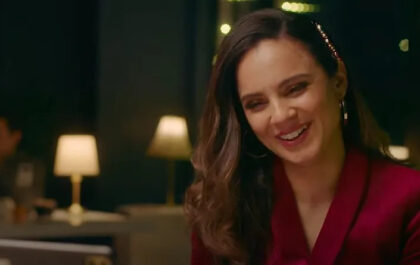 "Divine Influencer" is About Embracing Christian Values in This Current Era
Two faith-based entertainment figures collaborate in a new film "Divine Influencer." The film infuses a biblical angle into the modern concept of an "influencer." Lara Silva, acclaimed for "The Chosen," portrays Olivia, a self-absorbed influencer, in the faith-based movie "Divine Influencer." Premiered on Pure Flix,…