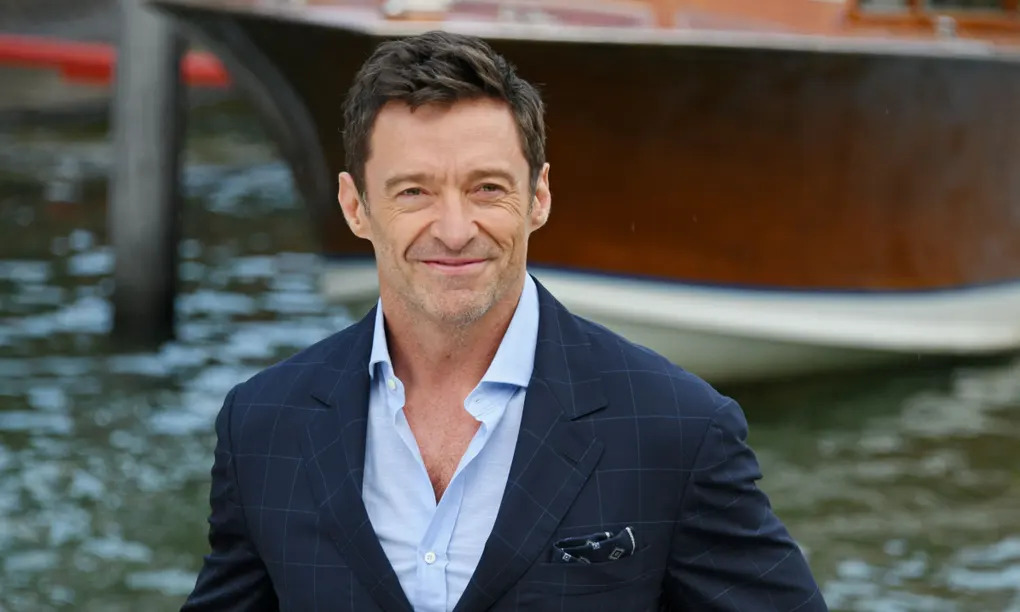 Hugh Jackman: "I surrender my performances to God"
Abraham Cuch, 4 weeks ago
0
3 min

read
184
Hugh Jackman, the acclaimed Australian actor, is known not only for his diverse and impressive acting skills. However, some may also know the actor for his public identification as a Christian.
Jackman openly shared how his faith shaped him, offering purpose, humility, and strength, underscoring its profound impact on his life.
Jackman even said that he sees his acting performances as a way of honoring God.
"In 'Chariots of Fire' the runner Eric Liddell says, 'When I run, I feel His pleasure.' I feel that pleasure when I act and it's going well, particularly onstage," Jackman said.
He added, "I feel what everyone's searching for, the feeling that unites us all. Call it 'God.' Before I go onstage every night, I pause and dedicate the performance to God, in the sense of 'Allow me to surrender.'"
It's widely known that Hugh Jackman was raised in a Christian household, as his father embraced Christianity via a Billy Graham event. Until a while ago, the prevailing belief was that he did not hold the same faith as his father.
When asked about when he first knew he wanted to be an actor, Hugh Jackman responded, "I'm a Christian. I was brought up very religious. I used to go to different evangelists' revival tents all the time."
Earlier in his life, when he was about 13 years old, he experienced an odd premonition of being onstage. It was similar to how he would witness the preachers he saw on stage.
Maintaining stability within family life and career
Born in Sydney, Australia, Hugh Jackman exhibited early enthusiasm for entertainment and performance.
Initially inclined toward sports, Jackman's path changed after starring in a school "My Fair Lady" production, sparking his acting interest.
He later pursued formal training at the Western Australian Academy of Performing Arts. There he refined his skills and prepared for a career in the arts.
Jackman's breakthrough came with his portrayal of Wolverine in the "X-Men" film series, catapulting him to international fame.
He demonstrated versatility, from "Australia's" romantic lead to "The Greatest Showman's" captivating protagonist, displaying his wide-ranging acting prowess.
Jackman's philanthropic dedication shines, seen in causes like poverty alleviation and education, extending his impact beyond acting excellence.
Jackman's dedication, transitioning between intense action-packed roles and heartfelt performances, cements him as a highly respected Hollywood figure.
His charismatic stage presence, both in film and live performances, continues to captivate audiences worldwide.
Additionally, Hugh Jackman's marital journey is a testament to his enduring love and commitment.
He married Deborra-Lee Furness, an accomplished Australian actress, in 1996. Jackman expressed how blessed he was to find such an incredible life-long partner.
"Deb is the lightest, most optimistic person I've ever met in my life," He said. "If you ever want to play the game, 'Who's the happiest person in the room?' Deb wins. She just makes the most of everything."
Despite the challenges of Hollywood's spotlight, the couple has maintained a strong and lasting bond. They have become parents to two adopted children, Oscar and Ava.
To this day, Jackman and Furness' marriage stands as a beacon of stability and partnership in the ever-changing landscape of the entertainment industry.
Related posts
You Might Also Be Interested In...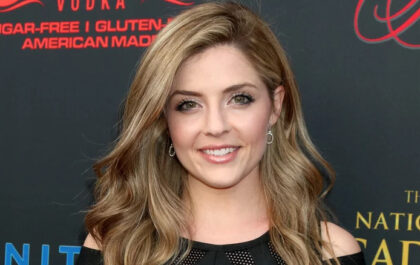 Actress Jen Lilley Explains That You Are Never Beyond Redemption
Jen Lilley bids farewell to "Days of Our Lives" after a ten-year tenure on the series. Reflecting on her role, she expressed how portraying the character imparted profound lessons on empathy and grace. Renowned for Hallmark and family movies, she also portrayed Theresa Donovan for…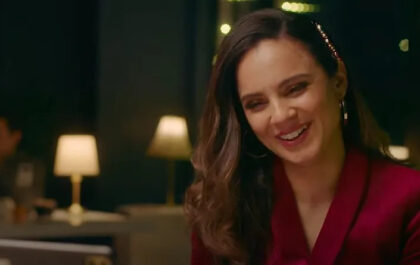 "Divine Influencer" is About Embracing Christian Values in This Current Era
Two faith-based entertainment figures collaborate in a new film "Divine Influencer." The film infuses a biblical angle into the modern concept of an "influencer." Lara Silva, acclaimed for "The Chosen," portrays Olivia, a self-absorbed influencer, in the faith-based movie "Divine Influencer." Premiered on Pure Flix,…