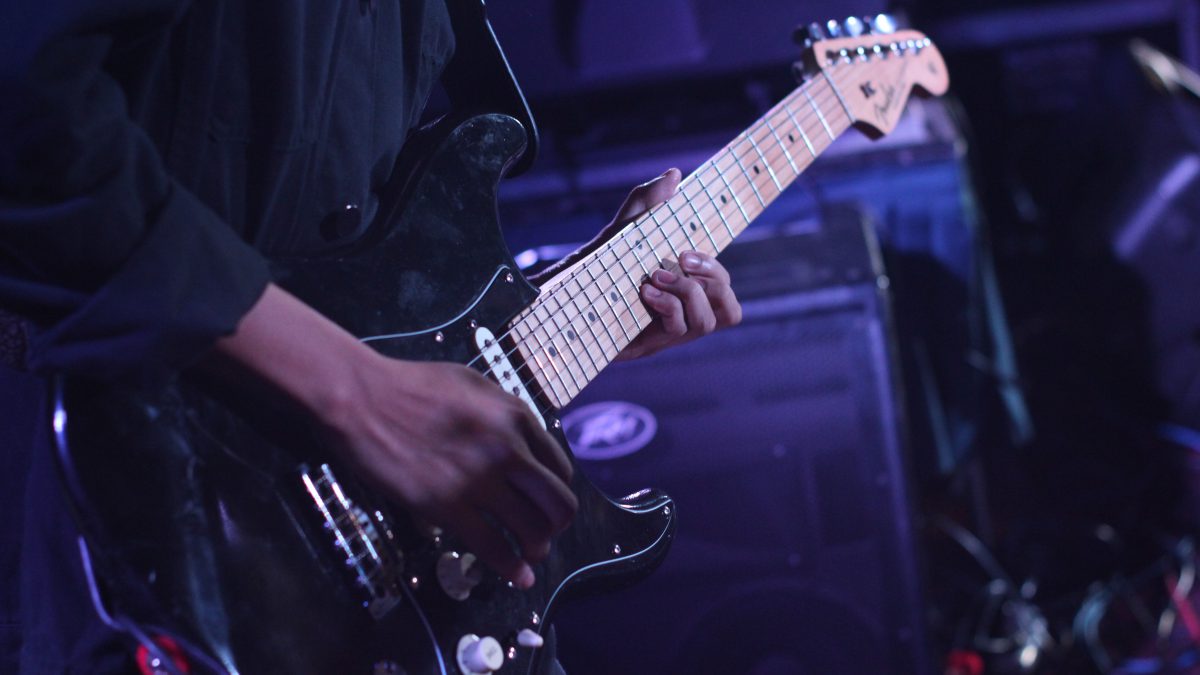 5 Christian Rock Bands You Should Know
Ama Williams, 1 year ago
0
5 min

read
1298
Like any other genre, Christian music consists of various parts, and Christian rock is among them. Its journey started in 1969 with the release of "Upon This Rock" by Larry Norman. Since then, Christian rock gained more popularity with a groundbreaking debut on mainstream charts in the 1990s. In the next millennium, Christian rock bands were not seen as something unusual and alien.
One of the main features of the genre is its ability to unite secular and spiritual listeners. Christian rock makes fans get closer to their opponents and find compromises.
It works in both ways: secular listeners realize that Christian music can be mainstream and address the same problems known in the atheistic world. For believers, Christian rock shows that the rock itself is not a fruit of the Devil, and it is possible to spread His Word with amplified guitars and booming drums too.
The 1990s and 2000s were the most favorable periods for the development of Christian rock. This is the time of birth of the most notable and substantial rock bands in the subgenre. Thanks to them, Christian rock became more widespread in a wider audience today and more people around the world start being curious about Christianity.
Today's list includes recommendations of five Christian rock bands whose songs are worthy of attention.
RED
RED is one of the pillars of Christian rock whose music is at the crossroad of alternative rock, post-grunge, hard rock, and Christian metal.
The band was created by twin brothers Anthony and Randy Armstrong and their friend Michael Barnes. They became friends in one of the elementary schools in Nashville, Tennessee.
The first and main purpose of RED was to cover Christian hymns. After signing with Essential Records, the band started working on their own music and the first album. The first attempt was in no way a flop: RED's debut release "End of Silence" was cheered by fans with over 500, 000 copies sold and by critics — with a Grammy nomination and a victory at Dove Awards.
Their lyrics address such topics as passion, pain, and redemption. In their songs, RED talks about an eternal fight between Good and Evil that is present in all of us.
P.O.D.
P.O.D. is one of the most popular rock bands in America. Though nu-metal was the main reason for their popularity, the group members are open to music experiences. For a rock band, their style is quite unusual and allows for a mix of reggae, rap, Latin music, heavy metal, and punk.
Created in Californian San Diego, the group had been gaining popularity since 1992. Today, P.O.D. has three Grammy nominations and numerous soundtracks for films like Tomb Raider 2, The Matrix: Reloaded, and Book of Shadows: Blair Witch 2.
P.O.D. stands for "Payable on Death," and this name was not chosen lightly. According to the group members, they wanted to relate directly to Christian theology. The title is a reminder that believers inherited eternal life thanks to Jesus who sacrificed for them on God's behalf.
The band covers many themes from the secular and spiritual worlds like love, faith, peace, and spirituality. Their most prominent song is "Youth of the Nation" written in memory of children who suffered during a school shooting.
Skillet
Nowadays, Skillet is one of the most mainstream Christian rock bands not only in the USA but elsewhere. Since 1996, the team has been proving the possibility to combine metal music with praise lyrics.
An interesting fact: Skillet was formed literally on the advice of the musicians' pastor who offered them to form a band as a worship band side project. The same pastor also gave the band a name that describes the band's nature "where you just toss a bunch of different things into a big skillet and see what it turns out like."
The main source of inspiration for Skillet is biblical stories, hagiographies, and sermons.
One of the most landmark albums is Comatose which received a Grammy nomination for Best Rock or Rap Gospel Album. Also, it is worthy to listen to "Rise" — the first concept album for Skillet. "Rise" focuses on typical American teenagers and their problems shown from different sides.
Pillar
Pillar is a Christian rock band with a good reputation among fans and critics. The band received three Dove Awards and one Grammy nomination. Its music is a mix of nu-metal and rap-metal that sounds organically.
The band's most successful album is "Fireproof" notable for its most expressed hard-rock sound in the history of Christian rock.
While creating songs, Pillar put a combination of philosophical and spiritual things into them.
Kutless
Kutless is a Christian rock band known as one of the finest alternative rock bands of the XXI century.
The story began in Portland, Oregon, in 1999 when Jon Sumrall, Nathan Stuart, Kyle Mitchell, and Ryan Shrout formed a campus worship band "Call Box." The well-known Kutless name will appear in two years, in 2001.
By creating their music, Kutless tries to help abused women and children, and cancer survivors. The band appeared in popular TV shows like "Scrubs", "The Biggest Loser", and MTV's "Tough Enough".
Kutless' songs and albums are also topping in Billboard charts. The main themes are praising God, the love of Jesus, forgiveness, faith, and resurrection. It is also quite often that the musicians draw inspiration from Bible verses.
Related posts
You Might Also Be Interested In...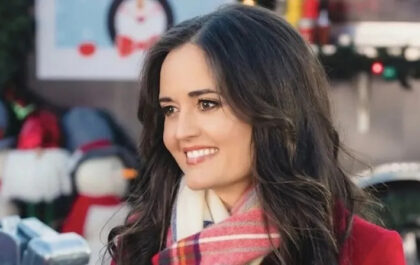 Danica McKellar: "We all get to have a personal relationship with God"
Actress and author Danica McKellar reveals that her newfound faith has reshaped her outlook on life. In Tennessee, her new home provided the church community she sought, prompting a revaluation of her ideas about Christianity. Rom-com enthusiasts acknowledge McKellar for her roles in "Great American…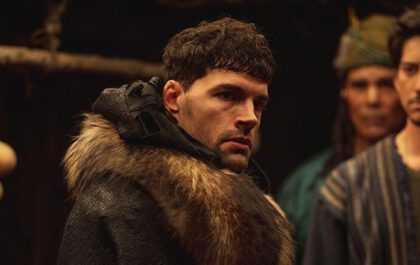 Joel Smallbone Shines in New Faith Musical, "Journey to Bethlehem"
A key performer in the recently unveiled faith-centered musical, "Journey to Bethlehem," openly conveys enthusiasm and interest in the production. He aims to deliver the gospel narrative to a new generation innovatively and distinctively. In the PG-rated film Joel Smallbone from "For King & Country" takes on the role of King…