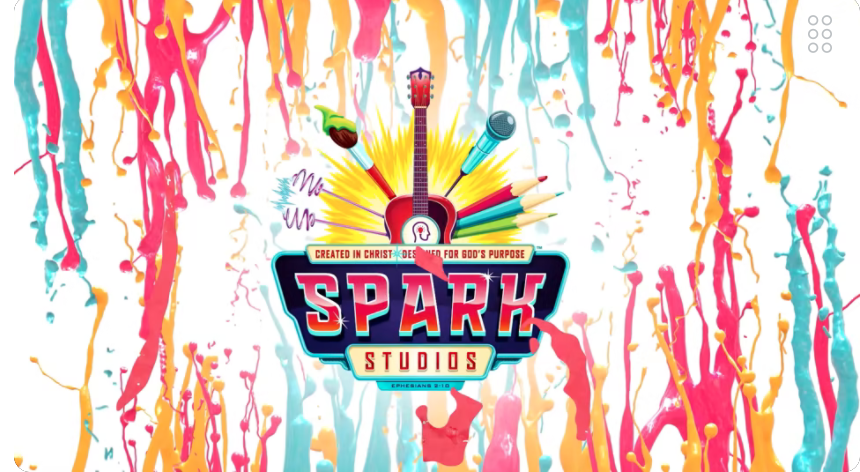 Vacation Bible School OST hits No. 1 on Apple Music Chart
Ama Williams, 1 year ago
0
3 min

read
769
A soundtrack for Vacation Bible School topped Apple Music's Top 100 Children's Music Albums chart last June. To date, the album titled "Spark Studios" remains in the Top 10 of the charts.
"Spark Studios" was produced by Lifeway Kids Worship with the help of Paul Marino and Jeremy Johnson. This year, Vacation Bible School teaches that "God's creativity didn't stop in Genesis," as the Lifeway official website says. Thus, all songs from the album are around this topic.
This summer, kids will learn that God's creativity didn't stop in Genesis. The Master Artist is working to redeem, reclaim, and transform us—His creation—to the design He planned for us. Kids will have fun while learning that we are His workmanship (Eph. 2:10) and a masterpiece in process.
As it's possible to understand from the comment, the main theme verse for this summer VBC is Ephesians 2:10: "For we are his workmanship, created in Christ Jesus for good works, which God prepared ahead of time for us to do."
Besides, Apple, you can listen to the album on Spotify, YouTube, Deezer, or buy it online on Lifeway.
Lifeway is very proud of the achievement
In the interview for Baptist Press, a specialist of Lifeway's VBC and kids' ministry, Melita Thomas, shared his feelings:
With the pandemic negatively impacting many churches' ability to do VBS the past two years, I think this is evidence that VBS is returning in full force across the country, We're very proud of the role music plays in Lifeway's VBS as it's an intentional part of our strategy. You'll find the daily Bible verses embedded in the daily songs, and the theme song often includes the theme verse in its entirety, which makes it easy for kids to memorize.
Paul Marino, one of the "Spark Studios" producers, shared the main goal of the album. According to him, it is to bring truths from the songs to children as they listen to and sing the words over and again.
Thomas adds:
Music is such a powerful teaching tool, and it has a way of sticking with you long after VBS is over. We want the truths of Scripture to be cemented deep in a child's mind and heart so that they carry it with them for life. Music at VBS is not about learning and performing motions – it's about getting the truth of God's Word into the hearts and minds of children and their families.
Vacation Bible School: teaching children over 100 years
The first spot on the Apple Music chart is special for VBS celebrating 100 years from its inception this year. The history of Vacation Bible School begins in 1894 in Hopedale, Illinois, with a Sunday School teacher D.T. Miles. Miles was also a public-school teacher and felt she had not enough time to teach the Bible to children. Thus, she initialized a daily Bible school that was active during the summer.
The idea inspired Virginia Sinclair Hawes, who started a summer Everyday Bible School for neighborhood children in 1898. The Baptist Mission Society member, Robert Boville, became aware of the Hawes' program and mentioned it to other Baptist churches. After that, the talks about Summer Bible School spread on their own.
Though people knew about the first meetings and programs before, Vacation Bible School obtained its official name only in 1922. In that year, Boville founded the World Association of Daily Vacation Bible School.
Related posts
You Might Also Be Interested In...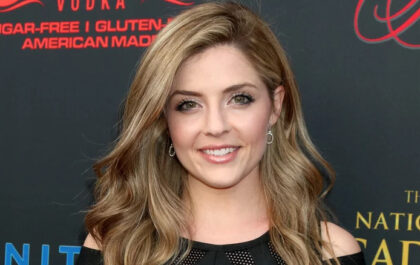 Actress Jen Lilley Explains That You Are Never Beyond Redemption
Jen Lilley bids farewell to "Days of Our Lives" after a ten-year tenure on the series. Reflecting on her role, she expressed how portraying the character imparted profound lessons on empathy and grace. Renowned for Hallmark and family movies, she also portrayed Theresa Donovan for…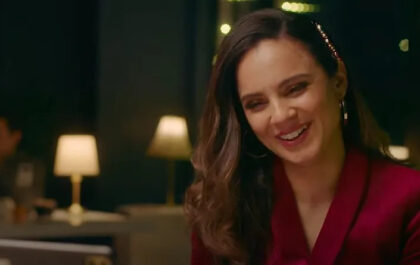 "Divine Influencer" is About Embracing Christian Values in This Current Era
Two faith-based entertainment figures collaborate in a new film "Divine Influencer." The film infuses a biblical angle into the modern concept of an "influencer." Lara Silva, acclaimed for "The Chosen," portrays Olivia, a self-absorbed influencer, in the faith-based movie "Divine Influencer." Premiered on Pure Flix,…