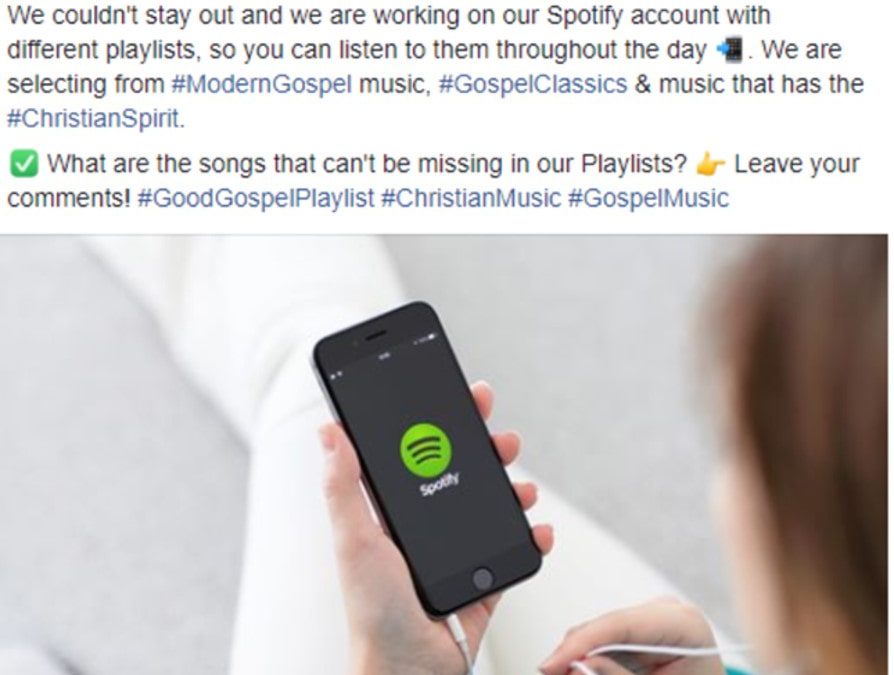 Introducing Our Good Gospel Playlists On Spotify
Ama Williams, 4 years ago
0
3 min

read
1619
Spotify is a digital music, podcast, and video streaming service that gives users access to millions of songs and other content from artists all over the world. Its basic functions such as playing music are totally free. So, we here at Good Gospel Playlist wanted to share our love of Gospel Music with everyone.
Spotify is the best platform for discovering new music. There are so many playlists that are shared we felt that we should be a part of this wonderful platform. Between the thousands of user and music label created playlists and the individually tailored 'Discover Weekly' and' Release Radar' playlists, Spotify remains the best way to discover new music.
At the end of the day, Spotify's charts and discovery features are user-driven. We love good music and on this site, the popular songs are the ones that are streamed the most, not the ones that are chosen and promoted through selective placement. This is a true music fan site where music is the leader. Here are our playlists created for you
Modern Gospel Playlist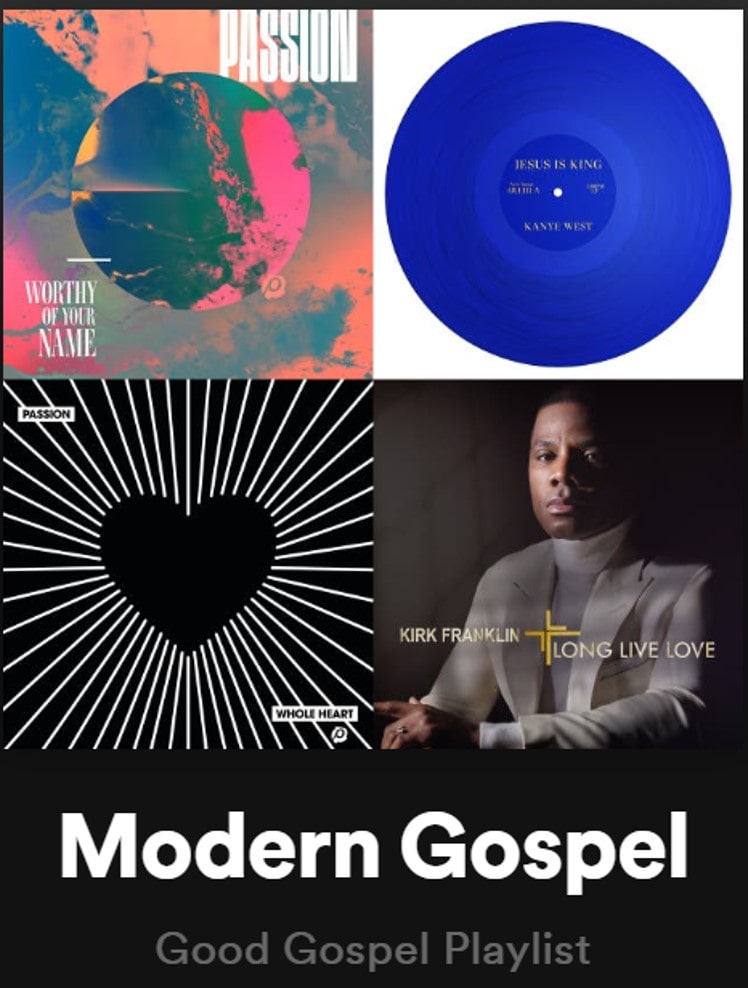 As most GGP followers are young adults, we wanted to create a playlist with the latest music from the artists of the moment. With this account, we want to attract young Christians who are exploring their faith and like Gospel Music, so it's a way to connect them.  
The description says hit the play button to listen to the best-known artists of Modern Gospel Music and their latest releases! With Kanye West and Drake leading the way to other modern Gospel artists this list encompasses a variety of genres. We love Grammy award winner Kirk Franklin. He will always be there when we want a Holy Ghost party.
With 60 songs that give you a total of four hours and six minutes listening time. You can take time and discover what else each artist has to offer. For example, 'Hillsong Young and Free' has a huge back catalog to peruse.
Gospel Classics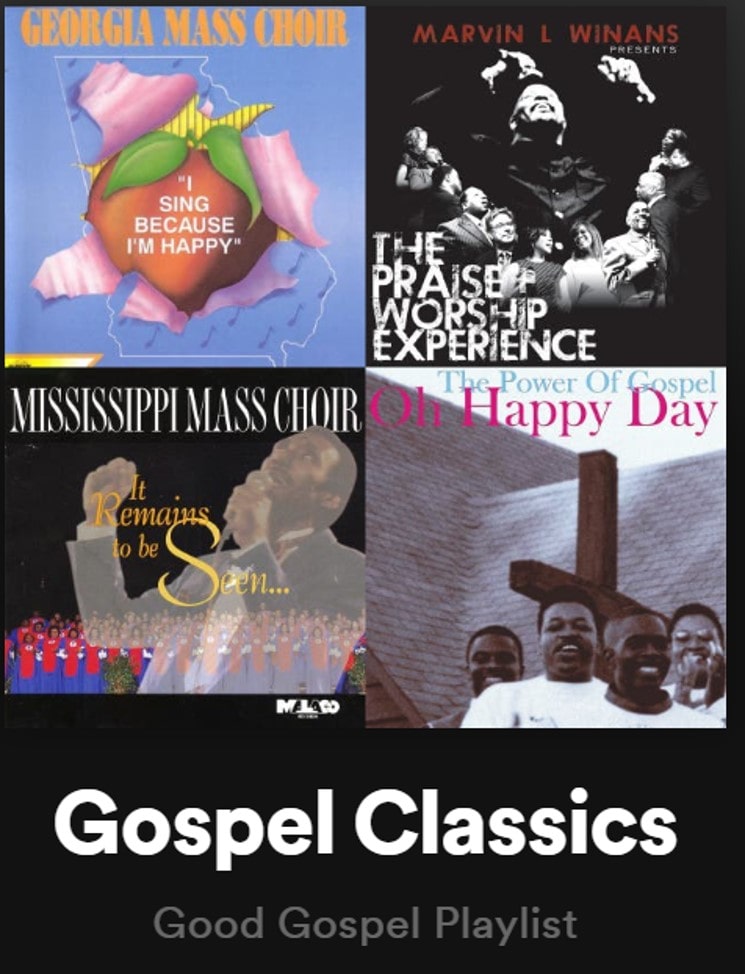 This list has some of the gospel music classics we have heard since we were children. We all know that over the years the classics never go out of style. They will continue to inspire Christians from all over the globe. With big choir tunes, you will be transported from glory to glory. Rev Timothy Wright has big beautiful sounds that will make you want to clap along.
Many of these recordings are live sessions like William Murphy's 'Alive'.  On this playlist, you will find 46 classics to stir your soul. That is four hours and thirty minutes of classic gospel tunes.
Christian Spirit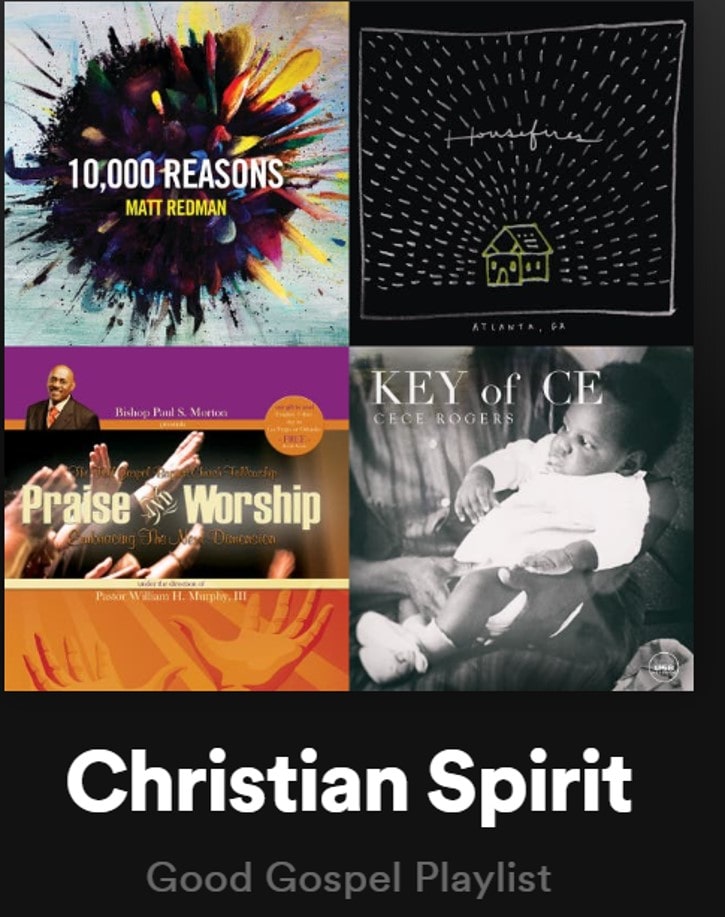 Now you can take the Christian Spirit anywhere with this playlist. You can find the best songs that will fill you with blessings and the Holy Spirit. This playlist was created for people that want to listen, sing, and dance to songs that have the Christian Spirit in them.
The tempo is varied as this playlist fills you with blessings and inspiration. With classics like Sinach's 'Waymaker,' it's a playlist everyone should listen to because its main goal is to feel the Spirit in the songs. This list has a much more contemplative atmosphere. Then with Spotify, you can create a list of music for all reasons.
Download Spotify as it's easy to use and free to install. You can download it on android or iOS or your computer. You create an account using email or Facebook and make sure you listen to our three playlists. Share them with your friends and let us know which tracks are your favorite and which songs are missing from our playlists.
Related posts
You Might Also Be Interested In...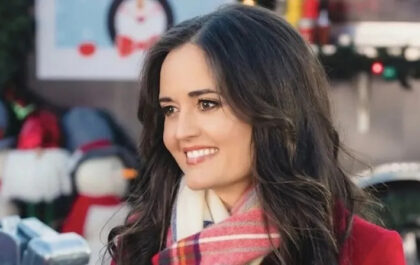 Danica McKellar: "We all get to have a personal relationship with God"
Actress and author Danica McKellar reveals that her newfound faith has reshaped her outlook on life. In Tennessee, her new home provided the church community she sought, prompting a revaluation of her ideas about Christianity. Rom-com enthusiasts acknowledge McKellar for her roles in "Great American…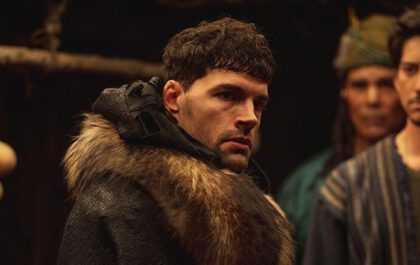 Joel Smallbone Shines in New Faith Musical, "Journey to Bethlehem"
A key performer in the recently unveiled faith-centered musical, "Journey to Bethlehem," openly conveys enthusiasm and interest in the production. He aims to deliver the gospel narrative to a new generation innovatively and distinctively. In the PG-rated film Joel Smallbone from "For King & Country" takes on the role of King…