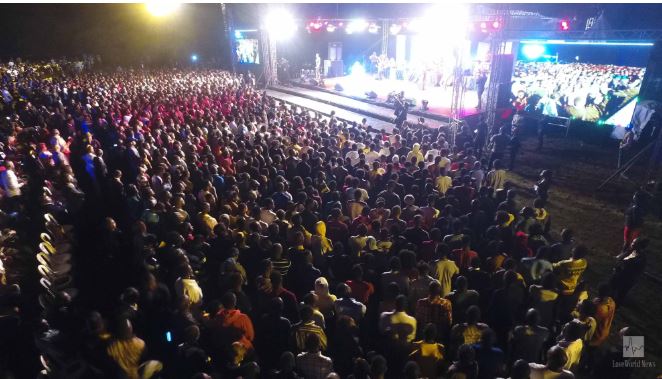 The 'Experience' Concert – Jesus Our Peace
Ama Williams, 4 years ago
0
3 min

read
1588
This year's Experience concert just wrapped up and the turnout was simply overwhelming.
An exhilarated crowd at the recent 'Experience Concert in Tafawa Balewa Square, Lagos, Nigeria roared and cheered at the incredible line-up of this year's gospel extravaganza. The concert, now in its 13th year has been the most popular concert for gospel fans around the world. This year, under the theme 'Jesus Our Peace' the artistes dedicated their music to the pursuit of world peace by improvising and creating songs on the spot with the word 'peace'. Some musicians even quoted scripture while keeping in with the theme.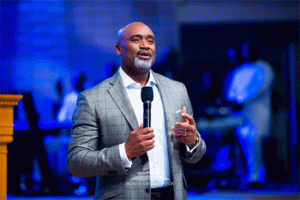 African-American pop-gospel singer Kirk Franklin took to the stage with an impressive rap on the subject. In his song, he wowed crowds with the words peace transcends to Abuja Akwa Ibom etc. Among the many other artists were, Planet Shakers, Don Moen, Donnie McClurkin, Eben, Chioma Jesus, Travis Greene, Mike Aremu, Glowreeyah, Timi Dakolo all of which dazzled the tens of thousands of soul-winners that stood before them.
The show also featured incredible collaborations between artists and was indeed an enlightening experience for all present. The world's finest gospel artistes led the crowd into fiery praise and worship into God's glorious embrace. Over 70 000 people united and inspired with reverence over musicians overpowering musical ministering.
Explaining the choice of theme, The Experience Convener, Pastor Paul Adefarasin of House On The Rock Church said, "The theme 'Jesus our Peace' is significant because it precedes a crucial election year. Despite many challenges Nigerians may face, we cannot afford to lose faith in God's ability to turn things around for our good, choosing to see a bright future, the Nigeria of our dreams, one that we can proudly bequeath to the 'next-generations.' Above all, peace must be our ultimate candidate, regardless of the outcome of the elections – we all need to work together for a peaceful win."
Pastor Paul Adefarasin continued by stressing that not only is the annual concert a source of inspiration to millions of gospel fans and congregants, but it is also a tourist attraction for the nation of Nigeria.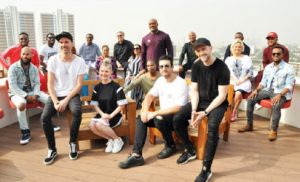 "The Experience is a major contributor to both our National and State economies through tourism and its associated businesses.", Adefarasin continued, noting that "Entrepreneurs have developed and birthed various enterprises which substantially contribute to the economy in areas of human capital development, hospitality, commerce and industry.
"The Entertainment sector of the economy has also blossomed over the last 12 years of the Experience. This is evident as many of our indigenous gospel artistes who featured on its platform have become highly sought-after internationally, with significant changes in their personal economies. Several international collaborations between our home-based music ministers and their foreign counterparts have been birthed on this very platform."
With an incredibly successful Experience 2018 behind us, millions of fans are already looking forward to the next one.
Related posts
You Might Also Be Interested In...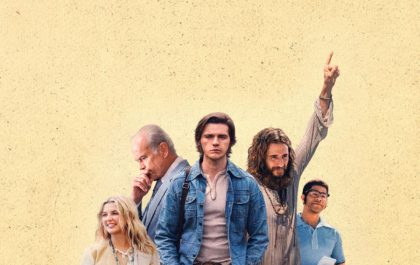 The most successful film from Lionsgate since 2019: Jesus Revolution passes $40 million in revenue
Thanks to another solid showing, "Jesus Revolution" passed $40 million at the box office last week and is now the highest-grossing movie from Lionsgate since 2019. On Monday, March 13th, the film grossed $615,000, which is an impressive number for a weeknight. It represented a…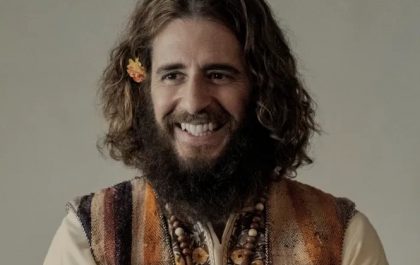 Jonathan Roumie: "Culture is reactivating to welcome God back"
Jonathan Roumie, who plays Jesus on the hit television series "The Chosen," wears flower power patterns in the new film, "Jesus Revolution," starring Kelsey Grammer. This film chronicles the Jesus Movement that swept Southern California in the early 1970s. The movie tells the story of…